An Ultimate Guide On How To Become A Basketball Coach
Scotttfujita.com is an informative blog for readers. The products in the article contain affiliate marketing links. We may receive a small commission when you make purchases through our links. You do not need to pay any additional fees for us. See our full disclosures
here
Basketball coaches play an important role in developing strong basketball teams. They are the ones who spot the strengths, improve the skills of the players and give them more confidence when competing. Players will need coaches when attending a season or preparing for the professional level.
How to become a basketball coach with no experience? To learn more about the specific process of each step, continue reading this article by Scott Fujita. We will also provide more interesting information related to the basketball coaches.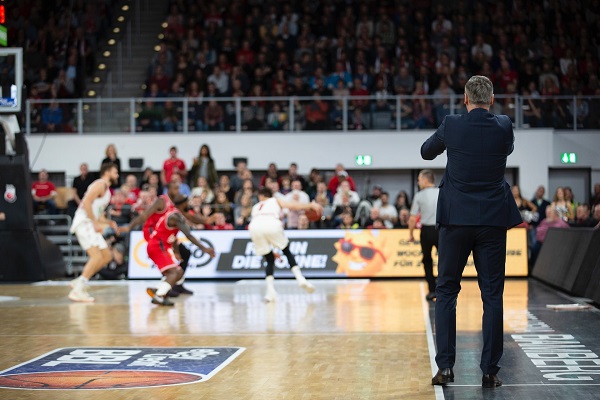 Ways to become a basketball coach.
Who Is The Basketball Coach?
A basketball coach is a profession that guides an individual or a team of many players in basketball. Their primary mission is to teach students how to play the game, strengthen individual skills, strategize in competition and inspire.
The target audience of a basketball coach is very diverse. They can train and guide from young athletes to professional athletes. Some of the qualities required of a basketball coach are good communication, patience, leadership, and solid basketball knowledge.
Most basketball coaches teach school subjects while working in the school system. Even so, they can also work part-time in primary or secondary schools. Another option with coaches is to work full time with no added responsibilities at the college level and beyond.
View more:
How To Become A Basketball Coach?
If you are looking for how to be a basketball coach, this section is for you. Let's find out in detail what you should do to get an excellent job in this field.
You can also watch this video for a more intuitive view of coaching basketball for beginners.
Obtain A High School Diploma
Basketball coaching is a profession that requires a degree. Depending on the level you instruct, the minimum requirement is just a high school diploma or equivalent. For those without a high school diploma, a GED will work in most cases.
Earn A Bachelor's Degree
Many basketball coaches need a bachelor's degree to go further in their careers. You have the option to study sports and physical education-related programs. The best option is to find schools that offer degrees that specialize in coach training.
The main content of these programs is to teach students how to work with athletes, become a team managers, develop practice sessions and game strategies. Another interesting lesson is accident and injury prevention skills.
To be able to understand more in the learning process, you need to play basketball. The realistic experience will give you a comprehensive knowledge of the sport.
The experience of playing on a team also helps you communicate better with athletes and make it easier to get a job.
Consider working as a teacher in addition to a basketball coach. When working at a middle school or high school, you have a high chance of taking on a coach position.
Many people believe that basketball coaches who have been state-certified teachers will be more understanding and easier to communicate with young people.
Choose Your Coaching Level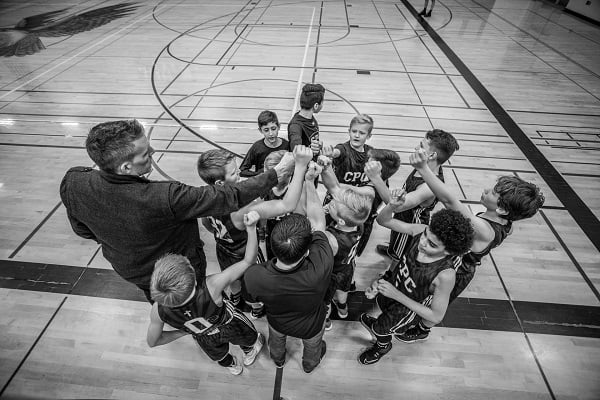 Choose your level of coaching. 
One of the factors you must determine to become a basketball coach is choosing your coaching rank. There is a difference between a high school basketball coach and a college basketball coach. The level of athletes will significantly determine your decision.
If you have reached a specific skill level, it will help you define a career path better or open up additional opportunities. Imagine a time when you were a coach for a team participating in a sports tournament.
Play Basketball Games
When you want to participate in college or professional basketball, the required skill is actual playing experience. It doesn't mean that you have to become a superstar. However, those experiences will give you extensive knowledge and a solid foundation in the sport.
Your commonalities and understanding of the game will also greatly aid your coaching career. It makes communicating with team members easier.
Be A Voluntary Coach
Volunteer to coach to gain more experience. You can get to know and work with many different basketball teams during your school time. A good example is working as a team manager at a school basketball club. It is a stepping stone that prepares you for the future.
Volunteering as an assistant coach for a local high school basketball team is also a good idea. It helps you practice to understand more about high school coaches.
Watch game tapes and basketball drills to learn how to play the game. To find the right strategies, assistant coaches and the head coach often watch videotapes of the match. They will break down team and opponent actions and strategies.
It would help if you kept an eye on all levels in every basketball tournament. Replaying specific offense and defense at basketball camps is also a good practice.
Take Education-Related Courses
How to become a basketball coach with no degree? If you don't have a bachelor's degree specifically related to physical education, you need to take relevant courses in order to work in the school system.
The main purpose of these courses is to familiarize you with the educational environment. It includes different ways of teaching your students as well as how to create and manage a curriculum.
Become Certified In Your State
In some cases, you will need some certification to be able to do your coaching job. For those who work for the high school and college basketball team, the primary requirements of a basketball coach are a teaching license, completion of additional courses, and certification in first aid and CPR.
Since your target audience is minors, background checks are also essential.
Those who are unsure of the required requirements for their focus area and state, double-check with the state board. An example of authority you should work with is the Board of Education.
Learn From Experienced Coaches
At the beginning of your career as a basketball coach, you can get experience and guidance from other coaches. They can provide valuable insight into the training of basketball players. Ask them different questions so you get a different perspective on work and how to achieve success.
Apply For A Job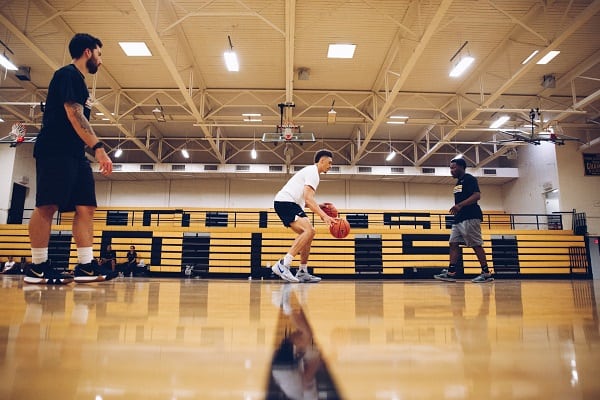 Find a basketball job. 
You can search for basketball coach vacancies online. Another way is to visit coaching clinics or local centers to see if they are understaffed. Regional tournaments are also a good option. Teen or adult basketballs will need a seasonal basketball coach.
Managing a college team will be completely different from the lower levels. You need to prove your prowess as well as achieve winning streaks to impress. When you enter the professional world, your path to becoming a successful basketball coach will be closer than ever.
How to become an NBA coach? To become a professional coach, you need to have a good track record and relevant qualifications. Potential college basketball coaches sometimes find it easy to get a job in the NBA.
Basketball Coach Job Description
There are many responsibilities associated with the job of a professional basketball head coach. Regardless of your level, you should comply with these requirements. These include:
Instructing team members to play basketball. These include basic playing skills, different rules, and strategies.

Ensure unity among members. Let your team members shine and promote team success over individual feats.

Research exercise science and organize a basketball camp so players can practice and improve their skills.

Listen to the player's external problems to come up with the best solution.

Create strategies that match the level and skill level of the players and the team they're playing against.

Become the driving force as well as the leader of the team.

Identify the strengths and weaknesses of each individual to find ways to overcome them.

Make quick decisions in the game.

Manage injuries as well as prevent and evaluate them.

Promote good teamwork and sportsmanship, sharing the importance of friendly competition.
Basketball Coach: Average Salary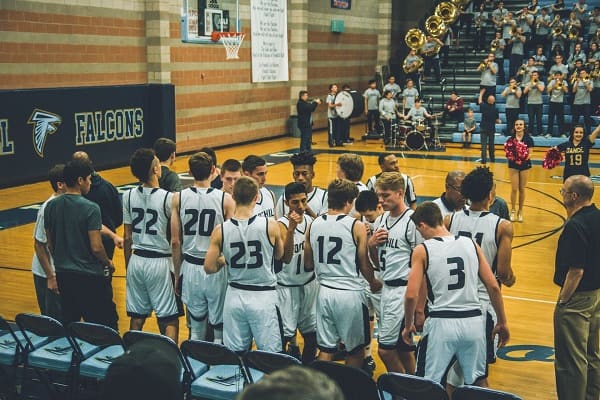 The average salary of a basketball coach.
The average salary of a basketball coach in the United States is $48,590 per year. The compensation may vary depending on the number of years of experience or the city/state you are working in.
For example, New York basketball coaches earn an average of $44,843 per year. At the same time, Atlanta, Georgia, pays each coach $61,480 per year.
Final Thoughts
Becoming a basketball coach is an exciting yet challenging job. No one path is direct for everyone. You need to constantly hone as well as learn to improve your skills every day.
Good luck in coaching your basketball team!