What Is A Triple Double In Basketball? Effective Tips To Do It
Scotttfujita.com is an informative blog for readers. The products in the article contain affiliate marketing links. We may receive a small commission when you make purchases through our links. You do not need to pay any additional fees for us. See our full disclosures
here
Many people have watched NBA basketball for many years. Therefore, it is possible to hear the term "triple-double" a lot. If not, do not worry, as it is easy to understand these two words.
"Triple-double" is one of the most outstanding achievements that a player can get in one basketball game. Now, we are gradually watching it more than ever before. 
Simply put, a triple-double in basketball includes any three of five major statistical categories with double digits (10+).
In this article, Scott Fujita will discover "What is a triple double in basketball?" It also discusses the NBA player who had recorded triple-doubles in an NBA game.
What Is A Triple-Double In Basketball?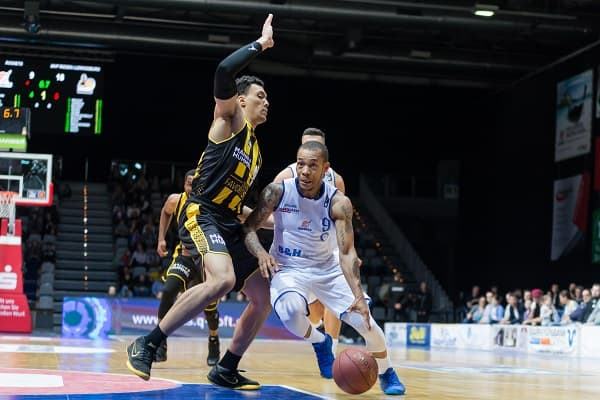 What is a triple double in basketball terms?
Here are the following 5 main statistical categories in basketball that you normally see in basketball:
PTS: Points.

AST: Assists.

REB: Rebounds.

STL: Steals.

BLK: Blocks.
View more: What is a carry in basketball
Each one of them is a triple-double stat. Each box score will illustrate these 5 main statistical categories for all players in a single game.
A triple-double appears when one player owns double-digit statistics (minimum of 10) in 3 of these 5 statistical categories. Any combo of 3 major stats is fine.
For instance, a triple-double consists of 10 PTS, 10 AST, and 10 REB.
Keep in mind that we have not referred to any steal and block in the previous example. Even though the fictional player did not have blocks as well as steals, we still consider it as a triple-double. The reason is that 3 statistical categories meet the demand of 10 points.
Until now, the most common triple-double that everybody often sees will encompass points, rebounds, and assists. Any other type of triple-double is certainly possible.
For instance, a triple down = PTS + REB + BLK. However, this type is much harder to see than the combo of points, rebounds, and assists.
Some more terms that are quite similar to the triple-double:
Double-Double:
Double-double happens when one player can achieve double figures for TWO categories. For example, a double-double = PTS + REB.
Quadruple-Double:
It happens when one player can achieve double figures for FOUR statistical categories.
How Can You Accomplish A Triple-Double In Basketball?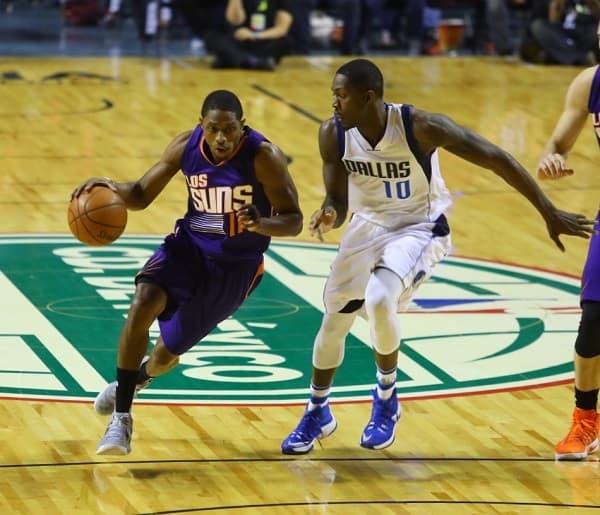 How Can You Accomplish a Triple-Double in Basketball?
Many good things will appear if you have a triple-double achievement. Your coach praises you; your partners begin to trust you. Also, fans start to watch your basketball games more. It sounds awesome, does it?
As we discussed before, getting a triple-double in basketball will require a player to accomplish double digits (a minimum of 10) in 3 of these statistical categories below:
Points 
10 points in one game are regularly very easy to score when you pursue a triple-double. 
No one cares where the point comes from. Even if they are three-pointers or two points, it is fine as long as you score yourself.
View more: What is a field goal in basketball
Rebounds 
It is much easier for one forward or center player to grab 10 rebounds in one game. Yet, there are a lot of guard players who have created a name for themselves in that field. 
Anyways, the rebound does not come effortlessly when any other players on the floor are attempting to do the same thing.
Assists 
10 assists in a single game are the easiest thing for the major ball handler. The assist is much harder to get. It is because it requires a nice feed from ball handlers and a nice shot from partners. 
Steals 
10 steals in a basketball game is extremely rare. Still, some players have done this. Two people have obtained this success. However, remember that the score is considerably low.
Blocks  
The block is a little more popular than the steal. 8 people have achieved 10 blocks in a basketball game. Yet, blocks are more difficult to obtain than rebounds.
As one of the most "flashy" achievements in basketball, the triple-double is a bit difficult. You should not look forward to getting one if you are not ready to carry it out. This kind of performance is not given and does not appear by chance.
If you intend to earn a triple-double, it is necessary to obtain 5 attributes:
Focus of attention  
It is tough to accomplish a triple-double if you are not the focus of attention when on the floor. It is not necessary to be like this in all games, but you should in a certain game. If not, you will have difficulty fulfilling the statistics sheet.
Determination 
There are four quarters in total to obtain double digits in a combo of 3 statistical categories. You cannot complete the triple-double if you do not have enough dogged determination. 
Versatility 
Scoring more than 10 points will feel a necessity for aggressiveness. Dishing more than 10 assists will demand a good passer. Grabbing 10 rebounds will require you to know how to box out. It is similar to steals as well as blocks, where it is needed to become a skillful defender. 
If you do not possess the versatility, it is unlikely to obtain three major statistical categories.
Timing 
Aside from getting equipped with a powerful basketball IQ, you will have to know the time of asserting yourself during a game.
Shooting or passing the ball, crashing the board, running in transition, or aggressiveness on defense, you will know what exact times to do these actions.
Stamina  
If you begin to get exhausted after the first half of a game, you will not have enough energy left in the body to accomplish. As it is highly impossible that you achieve a triple-double during the first of two halves, it is necessary to play during the whole game.
If you can get a triple-double, you are likely to be extremely tired after the game. It will take a lot of effort and energy to earn a triple-double. Yet, the best player learns to refill very fast and come back to the rest of the basketball game.
NBA Triple-Double Leaders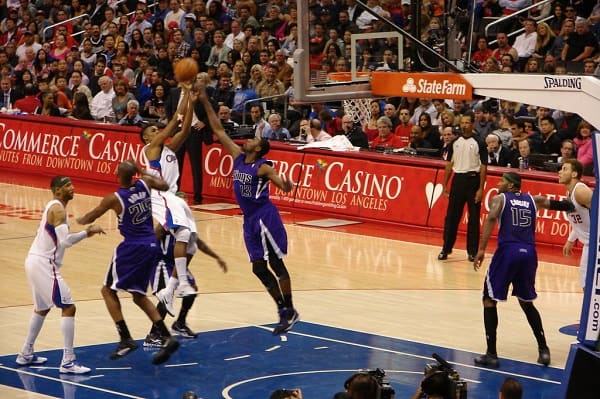 NBA Triple-Double Leaders.
Most Triple-Doubles In Career?
Oscar Robertson.
Totally obtained 181 career triple-doubles, the old NBA guarding player Oscar Robertson had long become the undisputed king of achieving jaw-dropping stats.
Oscar Robertson had carried on plenty of triple-doubles in university. If he played like this in the NBA game, he would become a unique player. As a result, he could play.
He did not waste his time building up himself as a great player in the NBA. It is because he nearly averaged a triple-double in the first NBA season.
After a year (1961/62 NBA season), Robertson had been one of the first star players in NBA history. He averaged a triple-double throughout a season with an outstanding 30.8 points, 12.5 REB, and 11.4 AST per NBA game.
Most Seasons Averaging a Triple-Double?
Russell Westbrook.
Many years later, it seemed like Oscar Robertson kept remaining the only player in NBA history to have an average of one triple-double throughout a season.
It turned out that Russell Westbrook had claimed MVP honors in that season. The reason was that he developed into the 2nd player in NBA history to obtain an average of one triple-double in a season.
Russell Westbrook maintained this overwhelming level of playing basketball for longer times than any other player. It is because he remained to average one triple-double for a set of three consecutive seasons.
Youngest Player To Obtain One Triple-Double?
LaMelo Ball.
Former overall pick Markelle Fultz had been the first teenage player to achieve one triple-double in an NBA game.
Slovenian Luka Dončić, one of the star players, had been the 2nd teenager. Luka Dončić is just 10 days older than Markelle Fultz.
These player records became shattered once LaMelo Ball accomplished 22 PTS, 12 REB, and 11 AST in a game that defeated the Hawks.
Final Words
What is a triple-double in basketball terms? Triple-doubles are a good measure of one player. They also prove whether this player is proficient in all fields of basketball. 
Let's expect the wave of triple-doubles to keep going on so that we can see more and more great basketball games for a couple of years.