Who Was The First Black Basketball Player? 
Scotttfujita.com is an informative blog for readers. The products in the article contain affiliate marketing links. We may receive a small commission when you make purchases through our links. You do not need to pay any additional fees for us. See our full disclosures
here
When we think of greats like Michael Jordan, Julius Erving, Wilt Chamberlain, Bill Russell, or Magic Johnson, we think of monuments. Today, Stephen Curry and Kevin Durant are legends that not a single fan is unaware of.
However, no history is without a beginning. Without the pioneering players, likely, the audience would not have discovered these gems.
If you are wondering about the first black NBA basketball player, Scott Fujita has the answer for you. Let's read on to discover!
Who Was The First Black Basketball Player? 
The first black basketball player to play in the NBA was Earl Lloyd, a native of Alexandria. Lloyd weighs about 200 – 220 lbs and is 6'5″ – 6'7″.
He entered the league on October 31, 1950, for the Washington Capitols. His opponent at the time was the Rochester Royals.
A few days later, the NBA welcomed two more black African-American players, Nathaniel Clifton, and Charles Cooper. Clifton was the first player to sign to an NBA team, and Cooper was the first player drafted.
These great men ushered in a new era for the NBA. Thanks to them, we get to see the performances of many other African-American stars later.
Earl Lloyd – The Man Who Makes History 
On October 31, 1950, Earl "Big Cat" Lloyd was the first to break the NBA's color barrier. Cooper and Clifton entered the competition after a few days.
This man has contributed to opening a new history for the tournament and creating a strong premise for other players to shine.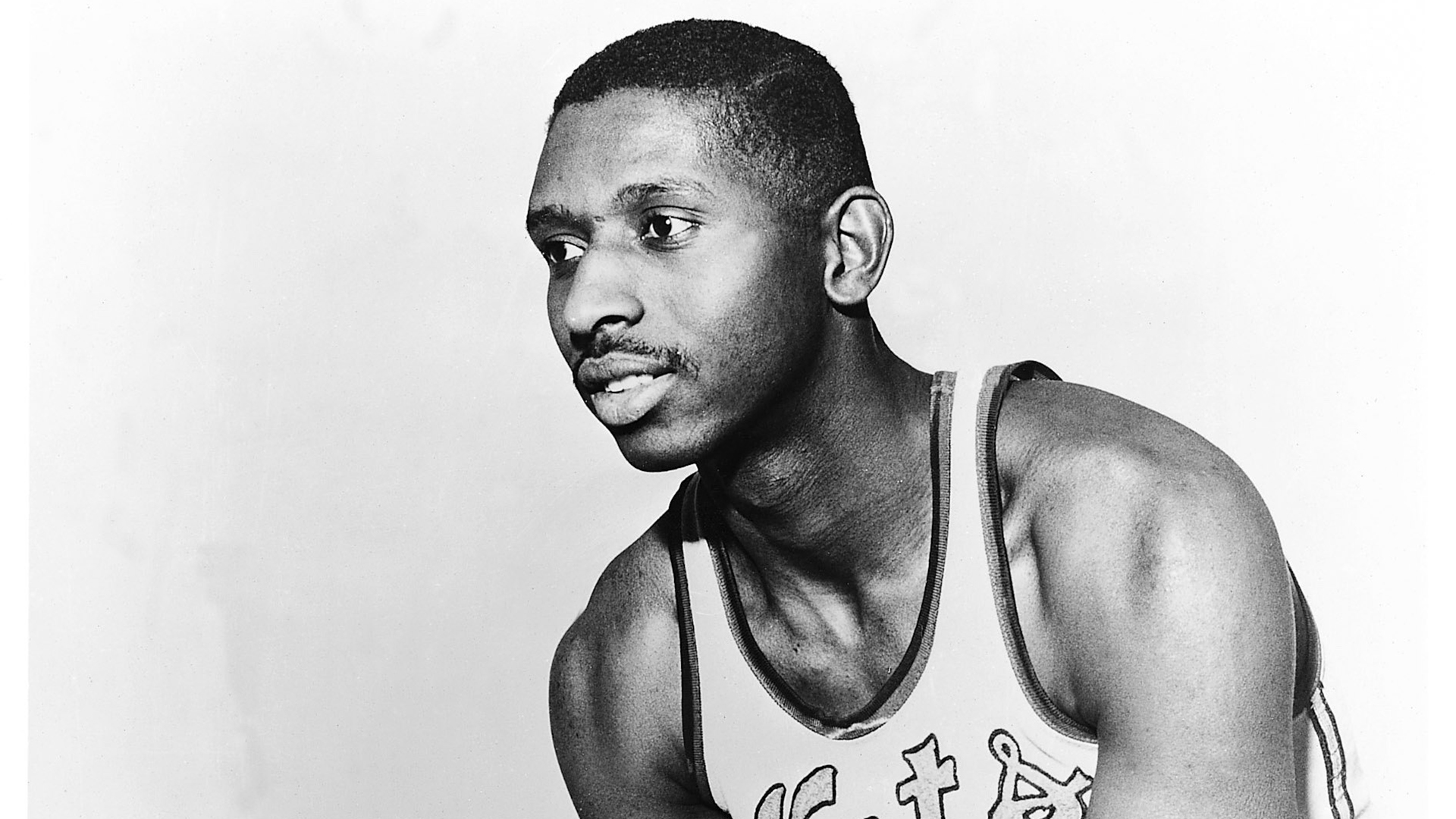 Earl Lloyd
Early Life
Earl Lloyd was born on April 3, 1928, in Alexandria, Virginia. His father, Theodore Lloyd, Sr., worked in the coal industry and his mother, Daisy Lloyd, was a homemaker.
Lloyd attended an isolated school. He was able to overcome difficulties to achieve success thanks to the support of educators and the support of his family.
The "Moon Fixer" attended Parker–Grey High School until 1946. Lloyd's tall build made him stand out in defense. This player's basketball career began here, he played for coach Louis Randolph Johnson's team.
Lloyd has twice participated in the All-State Virginia Interscholastic Conference and three times in the All-South Atlantic Conference. West Virginia State University also gave him a scholarship to play basketball.
College Career
While studying here, Moon Fixer led West Virginia to two CIAA Conference and Tournament Championships two years in a row (1948-1949).
The Pittsburgh Courier named Lloyd an All-American twice (1949-50), and All-Conference three times (1948-50).
Statistics show that Moon Fixer rebounds an average of 8 times and scores 14 points per game. West Virginia State was also the only team with an undefeated record in 1947-48 at that time, 30-0.
In 1950, Lloyd graduated with a Bachelor of Science degree in physical education.
NBA Career
In the 1950 NBA draft, Earl Lloyd was the #100 pick in the 9th round of the Washington Capitols. On Halloween night, he had an opening game and scored six points.
The striker only played for the Capitols seven games before the team finished second on January 9, 1951. He then entered the military and fought in Korea before returning to play in 1952.
In the 1953-54 season, Big Cat led the NBA in the number of disqualifications and individual fouls. However, he rebounded the following season with a performance of 7.7 rebounds and an average of 10.2 points for Syracuse.
In 1955, Lloyd was also one of the first African-American players to win an NBA championship when he defeated the Fort Wayne Pistons, along with Jim Tucker. In nine seasons, he played a total of 560 games.
During his NBA career, Lloyd's average performance was 8.4 points, 1.4 assists, and 6.4 rebounds.
Earl Lloyd speaks at the Basketball Hall of Fame Enshrinement Press Conference
Coaching And Scouting Career
In 1965, the general manager of the Detroit Pistons, Don Wattrick, wanted to make Lloyd the team's head coach. In 1971-72, he became the third black head coach in the league, after Bill Russell and John McLendon.
However, Lloyd's coaching career did not go so smoothly. The Pistons only had an overall record of 22-55 that season.
He later worked for the Pistons as a scout and helped with Bailey Howell's drafting. He was credited with spotting such talents as Earl Monroe, Wally Jones, Willis Reed, and Ray Scott.
Earl Lloyd Continued To Be A Basketball Pioneer 
With his dedication and achievements, in 2003, Earl Lloyd was inducted into the Naismith Basketball Hall of Fame. In 2015, the star died and lived at the age of 86.
Lloyd was the pioneer and legend of opening a new era for basketball in 1950.
Even so, this man had a very humble attitude. He considers his difficulties to be nothing compared to star Jackie Robinson when he made his MLB debut in 1947.
FAQs 
To learn more about the NBA and its evolution through its stages, read below.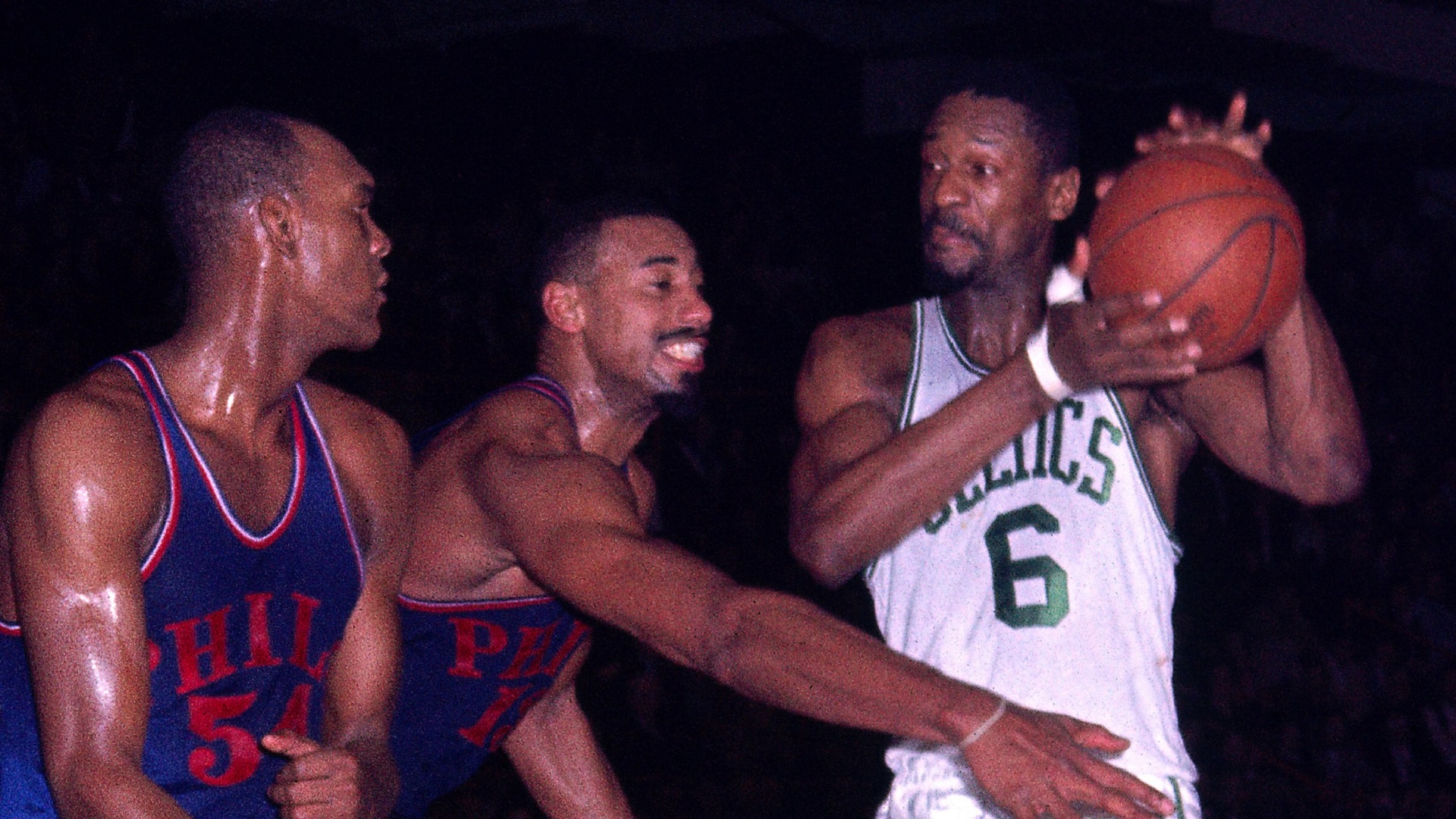 Boston Celtics vs. Philadelphia 76ers
Who Broke The Color Barrier In Basketball?
The first person to break the color barrier in basketball was an Asian-American player, Wat Misaka. This point guard played in the NBA in 1947 as a non-white player.
Who Was The First Black NCAA Basketball Player?
The first African-American college basketball player was George Gregory, Jr. He was the captain of the Columbia University team from 1928-1931.
Gregory's playing position is center. This guy is 6′-4″, a pretty ideal height.
Who Was The First NBA Team To Start 5 Black Players?
In 1950, the Boston Celtics made history by becoming the first franchise to draft a black player, Chuck Cooper.
In 1964, the Celtics also became the first franchise to feature five black players when Naulls replaced the injured Heinsohn in the starting lineup.
When Did Black People Start Playing College Basketball?
In 1831, George Gregory, Jr. became the first player to participate in the high school basketball tournament. This was also the time when black people started playing basketball.
What Percent Of The NBA Is Black?
According to data and research from Statista, the percentage of black players in the NBA in 2022 is 73.2%. The percentage of white players is 16.8%. The percentage of Latin players or any race is 3.1% and Asians make up 0.4%.
Conclusion
Who was the first black basketball player? On October 31, 1950, Earl Lloyd made history by becoming the first African-American in the NBA.
He has been a pioneer to create a new turning point for the NBA. This man remained humble and dedicated throughout his life.
Thanks to Lloyd, other big stars can grow and shine at the tournament. They have made the NBA attractive and globally appealing.