What Is IR In Fantasy Football? What You Should Know In 2023
Scotttfujita.com is an informative blog for readers. The products in the article contain affiliate marketing links. We may receive a small commission when you make purchases through our links. You do not need to pay any additional fees for us. See our full disclosures
here
The Injured Reverse (IR) slot is the subject of many discussions these days. There are some tricky problems and flaws encountered in this mechanism that may make fantasy football players confused. 
There are a lot of situations when you can put a player on the IR slot without any injury and vice versa. In this post, I will explain the functions and mechanisms of this feature to help you enjoy the game better.  
So, what is IR in fantasy football? How does IR spot work in ESPN fantasy football? Follow the sections below, and I will show you everything. 
What Is IR In Fantasy Football?
So, what does IR mean in fantasy football? To understand the function of IR in fantasy games, you first need to know what is IR in football. 
As its name indicates, the IR list is a list reserved for injured players who are incapable of playing the game. When he is on the list, your team will have one additional spot to call up a practice player to fill in the squad. 
In fantasy football, the game system will automatically tag a player as an IR based on the report from the NFL league. You can place the players with this IR tag on the Injury Reserve slot. 
In the past, the IR list was reserved for football players who had severe injuries and were out of the current season. It means that the team will have one less capable player on theIR squad, which is a significant disadvantage. 
So, the IR list was invented, allowing football teams to put the injured players on it and gain a free roster slot for another player from the practice squad. 
The following section will explain the mechanism of IR and how to use IR in fantasy football to achieve the highest results.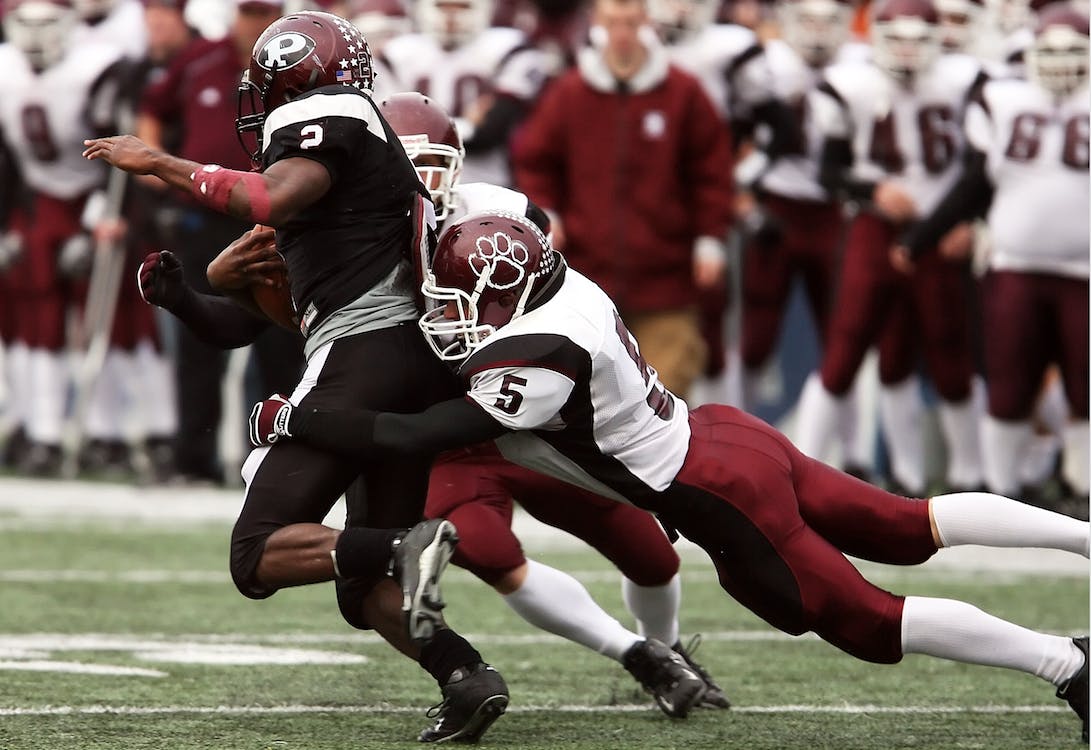 Injury Is Very Common In A Competitive Sport Like Football.
How does Injured Reserve (IR) work?
Simply put, the IR mechanism in fantasy football works very similarly to the Injury Reserve list in real life. It means that you can place an injured player on an IR slot and free up one roster space for a substitute player. 
However, you can only put players with an IR tag placed automatically by the platform system. Fantasy football will resort to the real report from the NFL to conduct these tags. 
When a player is on an IR slot, he won't count to the total number of players in the squad. As a result, you will have one free place to call up another player without dropping someone else. 
However, ESPN's fantasy football also allows players ruled out of the season to be put on the IR slot, even when they are not on NFL's IR list. This is when things get more tricky. 
How To Put Someone On IR In Fantasy Football?
Though this mechanism is very familiar, it's totally fine if you haven't known how to put player on IR in yahoo fantasy football. You can put players on the IR list once the players have met one of these requirements:
Injured Reserve (IR): The player cannot play due to severe injuries.

Non-Football Injury Reserve (NFI-R).

Non-Football Injury Active (NFI-A).

Ruled-Out (O).

Unable to perform physically (PUP). 
You can put them on the IR slots only when players meet these eligible conditions. Sometimes you may see the tags like P (Probable), SUSP (suspended), or NA (Not Active), which are not eligible for IR slots. 
If you need more detailed explanations on football fantasy's IR, follow this video to know more!
How does the Injured Reserve (IR) slot impact Free Agent Acquisitions and Waiver Claim?
The free agent pickups and waiver claims stay unchanged when a player is put on the IR spot. But what if you want to sign a player via free agency or waiver claim when he is on an IR slot?
Here are some possible situations:
If that player is healthy and not injured, the platform will send you a message to clear his IR status before signing the free agent.

If the injured player becomes healthy while the waiver claim is processed, it will go through without any interruption. However, you cannot release that player from IR if one free roster slot is not available. 

If the players' status changes from eligible (O or IR) to ineligible (Doubtful or Not Active), the claim still proceeds as normal. However, you still need a free roster slot to release him. 

If you reactivate a player on the IR slot when a claim is processed, it will not go through.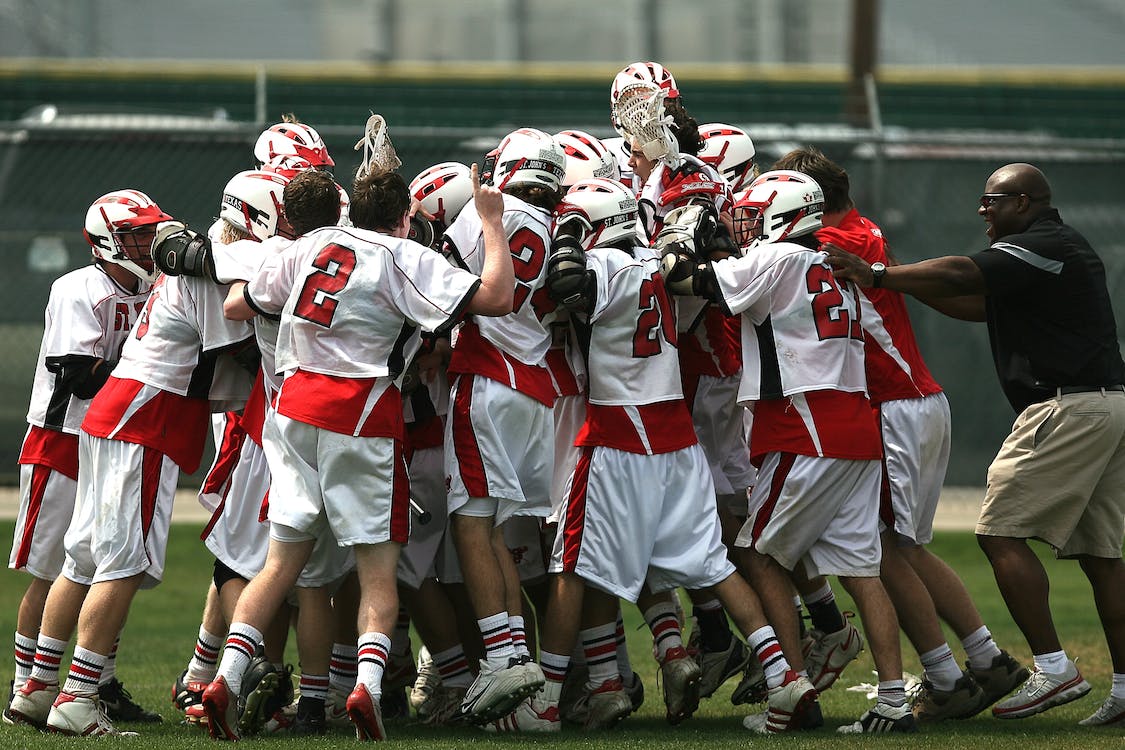 IR Ensures That Your Team Has A Full Squad.
FAQS
How Long Does A Player Stay On IR In Fantasy?
Since the platform's IR mechanism resembles the IR list in real life, the player cannot stay in the IR slot once his status changes to ineligible. You can put that player for as long as possible until he begins to heal and can return to the squad. 
What Happens If A Player Is Injured In Fantasy Football?
Unfortunately, the injured players cannot join the squad and contribute to the team play. He will also take up an unnecessary slot in the squad. If you have an injured player on your team, there are three options: Trade, keep, or drop him. 
Do IR Players Get Paid?
The injured players on the IR list still earn a full salary for the whole season. However, these players are not eligible to play as long as they stay on the IR list. This rule also applies to many other sports and leagues, such as the NPL. 
What Happens If You Move A Player To IR In Fantasy Football?
That player is no longer eligible to participate in the roster's game. He is also not counted as a roster player, freeing up one slot to call up another player from the practice squad.  
Should You Have An IR Spot In Fantasy Football?
The IR spot is an essential function in fantasy football. It helps you free up a slot and ensure a full, capable squad. Without this function, you have to drop another bench player or lose an unnecessary slot. 
Final Thoughts
To conclude, IR is a beneficial mechanism that allows you to put a ruled-out or injured player on the IR slot and free up one slot on the roster squad.
So, you can call up another player from the practice squad to fill in this position. 
IR in fantasy football brings the same purposes as the IR list in real life. It ensures that your team has enough capable players on the squad.
So, how does IR work in fantasy football? I hope that the answer in this post can satisfy you. If you need more information relating to fantasy football games, consider visiting Scott Fujita to learn more!