Who Are Heaviest NFL Players Ever In League History?
Scotttfujita.com is an informative blog for readers. The products in the article contain affiliate marketing links. We may receive a small commission when you make purchases through our links. You do not need to pay any additional fees for us. See our full disclosures
here
Weight is a crucial factor in the NFL. In addition to some other characteristics and skills such as flexibility and jumping skills, some player positions will require a certain bodyweight to make a difference in matches. They even need a special diet and exercise to maintain a standard body frame.
The average weight of an NFL player is 250 lbs. but there are exceptions with weights above 300 lbs. The biggest NFL players in the NFL history by far is Aaron Gibson, whose weight hits 410 lbs.
Scott Fujita has compiled a list that includes names that stand out for his body frame. 
Let's read on to discover!
Top 10 Of The Heaviest NFL Players Ever
We are often familiar with names like Zach Banner of the Pittsburgh Steelers or Damon Harrison of the Green Bay Packers in today's game. Even so, they still haven't appeared on our list of heaviest nfl player of all time.
View more:
#10. Robert Griffin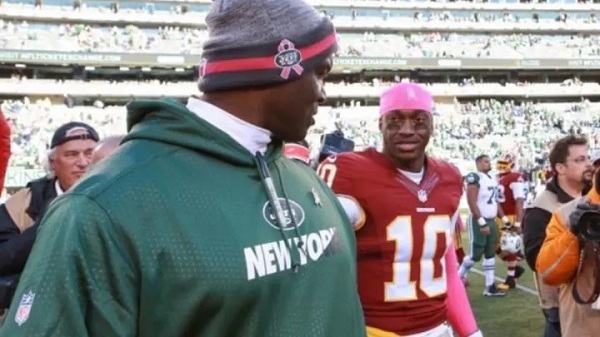 Robert Griffin 
Weight: 361 lbs.

Franchises: New York Jets, Indianapolis Colts.

Years active: 2012.
Many might confuse this offensive lineman with the quarterback who won the Heisman award on the same Baylor team. Even so, they are two different people. Robert Griffin was the selection of the New York Jets in the sixth round of the NFL draft but did not appear on the regular-season roster.
A year later, he had to move to the Indianapolis Colts. In August 2013, the Colts decided to cut Griffin, and he hasn't played in the NFL since. Currently, this guy is playing in the Champions Indoor Football league.
#9. Mekhi Becton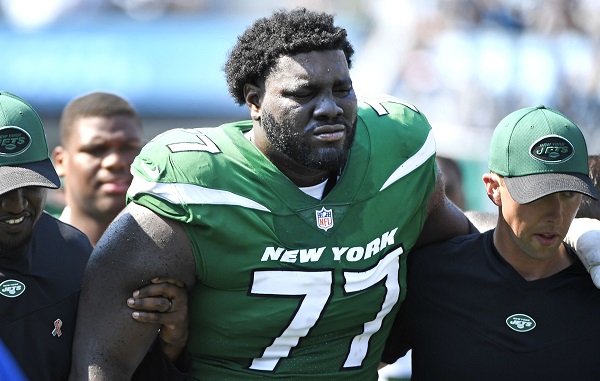 Mekhi Becton 
Weight: 364 lbs.

Franchise: New York Jets.

Years active: 2020-present.
Mekhi Becton has been famous since his rookie season. This guy from the University of Louisville was the New York Jets' 11th overall pick just a year ago.
Becton began his professional football career with 13 games and sprinted an impressive 5.10 40-yard shot in last year's combine. It is 0.16 seconds shorter than Tom Brady.
A guy with both physical strength and speed is quite formidable in the future.
#8. T.J. Barnes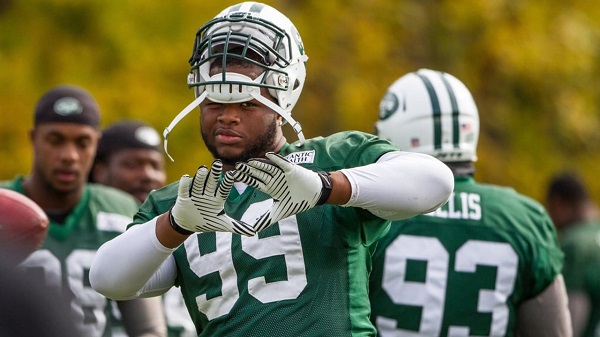 T.J. Barnes 
Weight: 364 lbs.

Franchises: New York Jets, Buffalo Bills, Kansas City Chiefs, Jacksonville Jaguars, Carolina Panthers.

Years active: 2013-2019.
Although T.J. Barners wasn't an NFL draft pick for anyone, at 376 lbs. and 6'7″ tall, there's always a chance for the guy from Georgia Tech. And yes, he's played and played for five different teams over the seven years of his career.
In 2015, he started a game for the Buffalo Bills. The defensive tackle had a total of nine tackles throughout 21 matches.
#7. Michael Jasper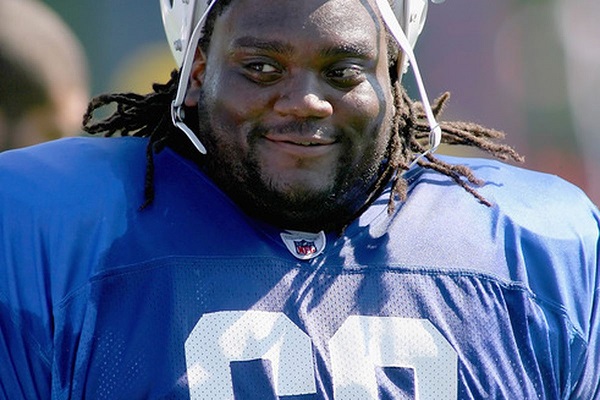 Michael Jasper 
Weight: 375 lbs.

NFL Teams: Buffalo Bills, Tennessee Titans, New York Giants, Carolina Panthers.

Years active: 2011-2014.
While at Bethel University, Michael Jasper weighed 450 lbs. Even so, the monster defensive tackle dropped his weight to 375 lbs before being picked up by the Buffalo Bills in the seventh round of the 2011 NFL draft.
Unfortunately, Jasper has yet to play a regular-season game in the NFL. He has been the head coach of his alma mater team since 2019.
#6. Trent Brown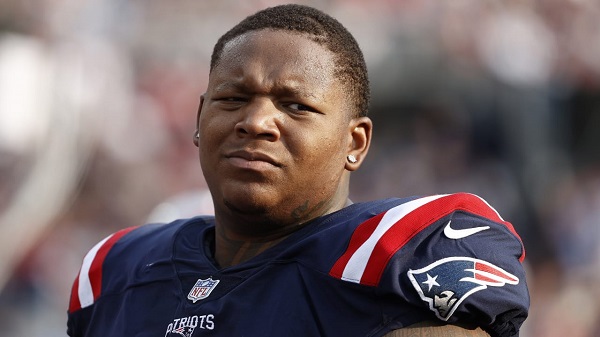 Trent Brown 
Weight: 380 lbs.

Franchises: San Francisco 49ers, New England Patriots, Oakland/Las Vegas Raiders.

Years active: 2015-present.
The heaviest nfl player ever is Trent Brown. He is the offensive tackle of the New England Patriots after the exchange in March.
The giant Brown weighs 380 lbs. Quite impressive compared to the current common ground. Except for a year with the Patriots in 2018, this offensive tackle spent most of his career with the LA Raiders and 49ers.
In the 2015 NFL Draft, he was the seventh-round pick. Since then, Brown has played at his best. In 2019, he was featured on the Pro Bowl roster while playing for Oakland.
#5. William Perry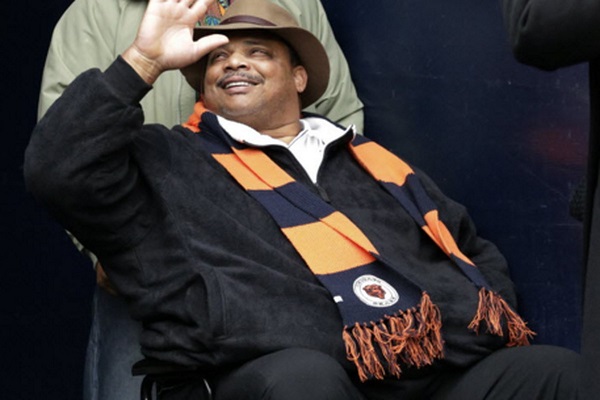 William Perry 
Weight: 382 lbs.

Franchises: Chicago Bears, Philadelphia Eagles.

Years active: 1985-1994.
"The Refrigerator" is the most famous NFL's heaviest player in nfl on this list was a solid defensive lineman for the Chicago Bears in 1985. The Clemson University guy was the 22nd pick in the draft. William Perry had nine regular-season games during his rookie year and started three postseason games.
At 382 lbs., Perry serves as an overwhelming mainstay in Buddy Ryan's "46" plan. He helped bring a Super Bowl title and regular-season record 15-1 to the Bears.
People have been praising William Perry since the days when he was just a rookie. His memorable moment was when he caught the ball at the finish line and brought his massive body into the end zone to deliver the title for Chicago.
By the end of his career, the Fridge had a total of two touchdowns, eight carries, and 29.5 sacks.
#4. Bryant McKinnie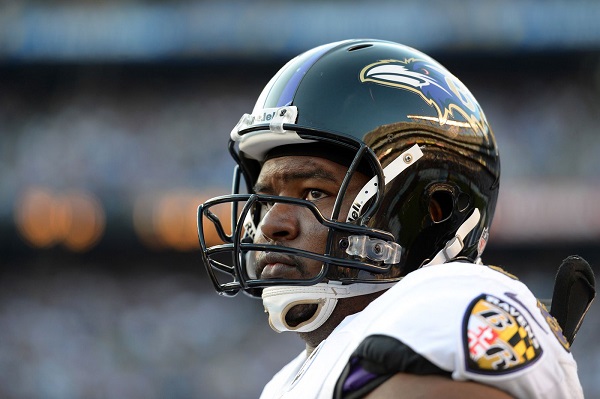 Bryant McKinnie
Weight: 386 lbs.

Franchises: Minnesota Vikings, Baltimore Ravens, Miami Dolphins.

Years active: 2002-2013.
While playing for the University of Miami, Bryant McKinnie won the National Championship in 2001. That achievement earned him the Minnesota Vikings' seventh overall draft in 2002.
No one can deny the ability and influence of this giant lineman. McKinnie played a total of 162 games in his career. In 2009, he was in the Pro Bowl ranks while playing for the Vikings.
#3. Nate Newton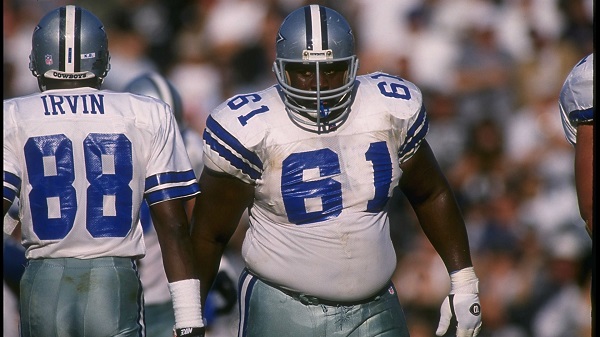 Nate Newton 
Weight: 401 lbs.

Franchises: Dallas Cowboys, Carolina Panthers.

Years active: 1986-1999.
The Dallas Cowboys offensive line in the 1990s is considered one of the best offensive units of all time. Nate Newton is one of them.
"The Kitchen" paved the way for Emmitt Smith and the game to run, contributing to three Super Bowl titles for the transfer. This guy's maximum mass is 401 lbs. He has had some legal troubles in the past but is looking for a way to get things right.
In addition to the championship, Newton also won numerous individual titles at the Cowboys, including two First-Team All-Pro selections and six Pro Bowls.
#2. Terrell Brown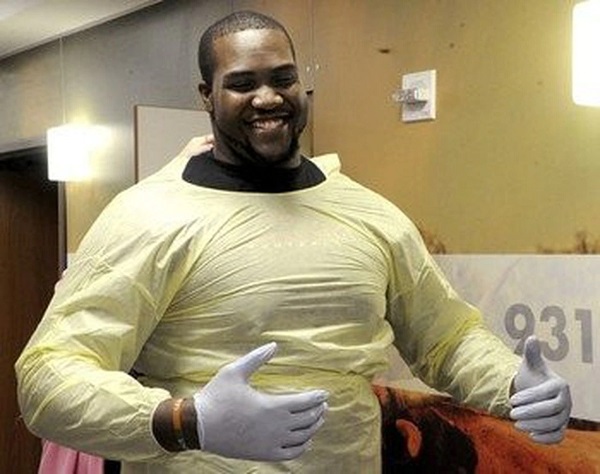 Terrell Brown
Weight: 403 lbs.

Franchise: St. Louis Rams.

Years active: 2013.
This guy from Ole Miss is not drafted from any team and has never participated in the regular-season NFL game. Even so, he signed with the Rams ahead of the 2013 season.
His massive body with extraordinary parameters can surprise many people. In theory, gargantuan Brown's size would allow him to devour opposing defenders as an attacking option. Sadly, that didn't actually happen.
His body frame did not work as expected. As a result, Brown had to give up the game early.
#1. Aaron Gibson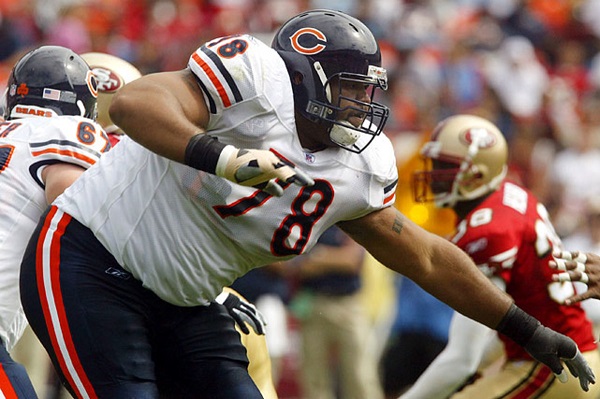 Aaron Gibson 
Weight: 410 lbs.

Teams: Detroit Lions, Dallas Cowboys, Chicago Bears.

Years active: 1999-2004.
Before the visualization of linemen as giants, their standard bodybuilding used to be very fit. The main reason is that people need to be physically fit to do multiple jobs when playing football doesn't pay the bills.
Things only gradually changed when college football appeared and nurtured NFL players. Games and tournaments gradually became popular. Wages were much higher. This fact has affected the entire lineup, most obviously in the offensive and defensive lines.
Aaron Gibson is an example. The Detroit Lions drafted him in 27th place in 1999. Although this offensive lineman was on the All-American list while playing college football in Wisconsin, he failed in the NFL.
Gibson's career spanned just 34 matches before moving to the Arena Football League.
Final Thoughts
The heaviest NFL players 2022 have tremendous physical strength, thanks to their unique size. This strong point plays an important role in the entire team's strategy.
You can still easily recognize them even when they retire or stop playing football since their figures haven't changed much. It can be said that this is a distinctive identity compared to other sports.