Funny Basketball Nicknames In NBA 2023: Which Nickname Is The Best?
Scotttfujita.com is an informative blog for readers. The products in the article contain affiliate marketing links. We may receive a small commission when you make purchases through our links. You do not need to pay any additional fees for us. See our full disclosures
here
Basketball Gamertags is a familiar term for those who love this sport. Although it is only a short name, it has the ability to condense a prominent feature and is a way to honor their owner. You may have heard of famous nicknames like King James, or Greek Freak.
Other lesser-known nicknames are sometimes too funny to mention. These names will sometimes impress the listener; their meaning is the most important.
Via this article, let's find out with Scott Fujita the weirdest and funniest names in the NBA season. We'll also show you how to come up with Funny basketball nicknames.
Let's read on to discover!
Funny Basketball Nicknames: NBA Player Edition
Besides great nicknames, we also find other funny and interesting names as we dig deeper. We've compiled a list of 30 names that are sure to make you laugh or feel confused when you hear them.
Related: Funny fantasy basketball names
The "Baby Jordan" Group
Not everyone has heard of Harold Miner's name except die-hard fans or connoisseurs of the NBA Dunk Contest. Even if you've heard of this name, you may not know that he was once nicknamed "Baby Jordan." The main reason is that he won a Dunk contest.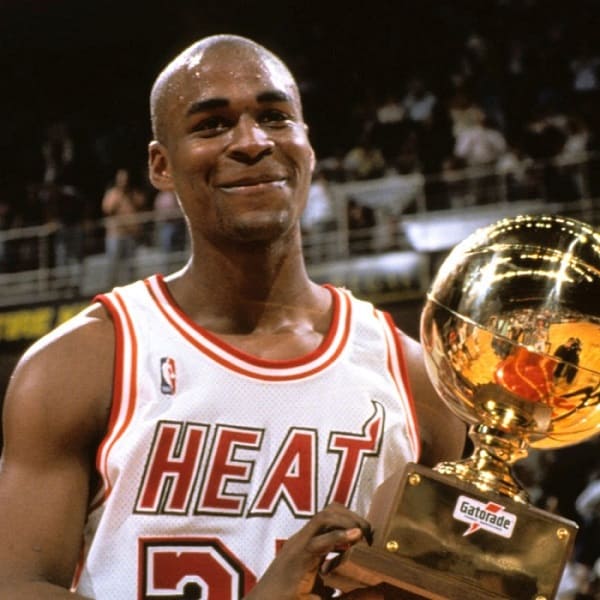 Harold Miner 
However, naming based on a legend is not always the best thing for your career.
Baby Durant (Caris LeVert) – No one knows why he got this nickname. LeVert and Durant's appearance is too different. LeVert is just a standard shooting guard, while the other is an alien coming to take over the buckets.

Orange Mamba (Jordan McRae) – Former Tennessee player was the one who wore orange in college and loved to shoot rocks. But that's all he could impress. Unlike Kobe Bryant, people quickly forgot about McRae.

Mini-LeBron (Eric Bledsoe) – Take LeBron James and shrink the height to 6'1″; you get Bledsoe.

Maple Jordan (Andrew Wiggins) – Mr. Wiggins needs a more appropriate nickname, Maple DeRozan, for example?

Curtis Jackson Jr./Young 50 Cent (Rodney Stuckey).
The Bucket Brothers Group
Although Richard "Rip" Hamilton doesn't have a bucket-related nickname, he did appear in one of Jordan Brand's most fantastic promotional videos. We will never forget Rip and the buckets. The list below pays tribute to that.
Jimmy G. McBuckets (Jimmy Butler).

Dougie McBuckets (Doug McDermott) – It is a pretty accurate nickname. Doug is very good at putting the ball in the bucket.

Mo' Buckets (Marreese Speights).
View more: 
The "White Chocolate" – Food-related Nickname Group
Somehow, Jason Williams has a career that coincides with two other players of the same name, Jay Williams and Jayson Williams. It was difficult to distinguish Williams from the other two, so people called him "White Chocolate." You will understand if you have ever watched any Streetball.
Spanish Chocolate (Sergio Rodriguez).

Bean Burrito (Nick Young).

Sauce Castillo (Nik Stauskas).

Buffet of Goodness (Channing Frye).
The "Black Mamba" – Animal-Related Group
Kobe Bryant's great nickname "Black Mamba" kicked off a new movement. People started to give animal-related names to basketball players. Some notable names are: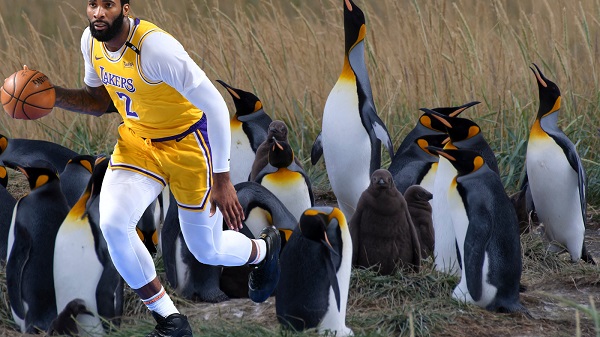 Andre Drummond
Big Penguin (Andre Drummond).

The Rooster (Danilo Gallinari).

The Bosnian Bear (Jusuf Nurkic).

Tiny Dog (Brandon Ingram).

The Pterodactyl (Brandon Jennings).
The "Chocolate Thunder" – Stereotype Group
The mysterious and charming NBA center Darryl Dawkins has nicknamed himself "Chocolate Thunder." He also claims to be an alien from the planet Lovetron. This group will pay tribute to Dawkins for his confidence and also for the race in his nickname.
Chocolate Reign (Anthony Morrow).

Fiery Francophile (Tony Parker).

Outback Jesus (Matthew Dellavedova).

The Brazilian Blur (Leandro Barbosa).

Floor General (TJ McConnell).
The "Jesus Shuttlesworth" – Fictional Characters Group
It happened to Ray Allen and his portrayal of Jesus Shuttlesworth in Spike Lee's classic film, He Got Game. If you haven't seen the movie, I recommend you give it a try.
Ron Burgundy (Ron Baker).

Sunshine (Jay Layman).
"The Hick from French Lick" Nicknames Group
The last six nicknames are ideally suited to the player's playstyle or are wacky fun. They are like Larry Bird's "The Hick from French Lick" nickname.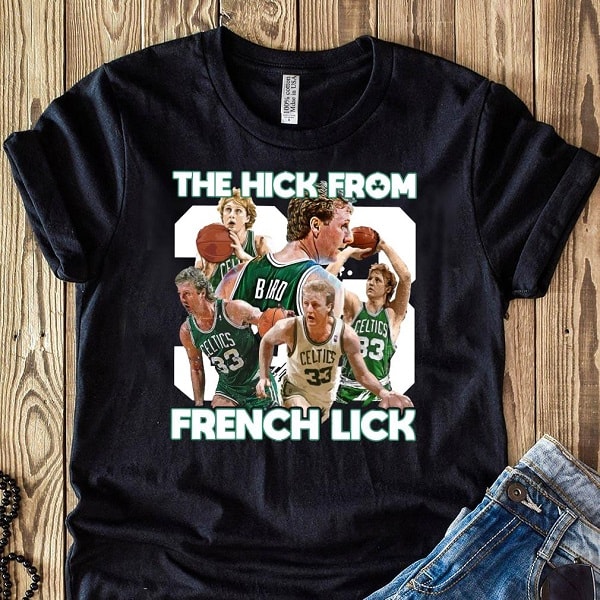 The Hick from French Lick
Don't Google (Evan Fournier).

Slo Mo (Kyle Anderson)

The King in the Fourth (Isaiah Thomas).

The Threegional Manager (Mike Scott)

The Drunken Dribbler (Corey Brewer).

The Stifle Tower (Rudy Gobert).
The Best And Worst Basketball Nicknames Ever
People sometimes remember a basketball player not only for his achievements but also for his nickname. A good nickname is a meaningful name and has a strong mark in the career.
On the contrary, there are also nicknames that we think should not have appeared in the first place. Let's find out what they are!
Best NBA Nicknames
The list of top 5 cool basketball Gamertags according to our rating is:
Magic (Earvin Johnson)

– This nickname deserves the top because it has actually replaced a player's real name. No one has called Earvin Johnson since he became famous. Johnson will always be Magic. It's also a great nickname for this insanely talented point guard.

Dr. J (Julius Erving)

– A simple nickname but full of meaning. Erving's excellent ball skills and impeccable dunks impressed everyone. Gradually, this name became a habit.

The Mailman (Karl Malone)

– People always refer to mail carriers as a trusted organization who will always show up and deliver parcels on time, no matter the rain. It's also how Karl Malone got his nickname – this player always delivers.

Air Jordan (Michael Jordan)

– This name is not too creative for a legend like Jordan, but it fits perfectly. He's the dunk champion with the iconic "Jumpman" logo.

The Big O (Oscar Robertson)

– Until the arrival of Russell Westbrook, Oscar Robertson was the last player to average three doubles in an entire NBA season. "The Big" is usually a decent nickname concept, but none of them top "The Big O" as a nickname.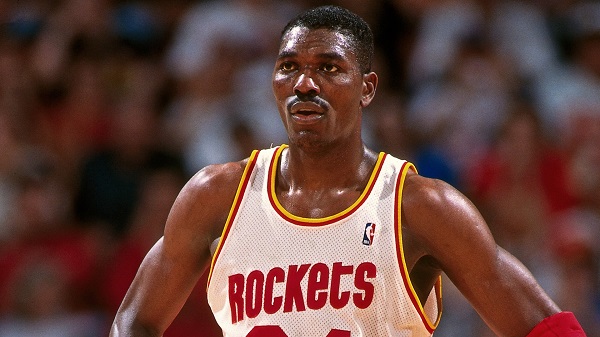 Hakeem "Dream Shake" Olajuwon
There are still many other legendary nicknames like Big Country, Uncle Drew, Big Ticket, or Big Shot Bob. Some interesting nicknames are:
Big Shot Rob.

Round Mound of Rebound.

Mad Dog.

Half Man, Half Amazing.

Bad News.

Air Canada.

Dream Shake.
To learn more about how famous players get their nicknames, check out this video.
Worst NBA Nicknames
Besides the best nicknames, there are still names that we find a bit confusing to hear. Let's see what those names are.
The World's Greatest Shooter (Damon Jones)

–  We do not deny Jones' shooting talent, but he's still a long way from his nickname. It's good to have confidence. However, it needs to have a degree of relevance.

Eggs (Craig Ehlo)

– Who wants the nickname "Eggs"? It really is a bland nickname.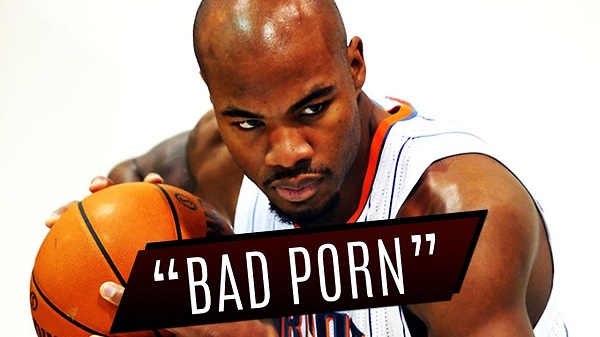 Corey "Bad Porn" Maggette
Bad Porn (Corey Maggette)

– Magette was a spare member of the Warriors as he was dubbed "Bad Porn" with the justification that there were a lot of infiltrations and goals. But those watching were still not satisfied with what they were seeing.

Fat Lever (Lafayette Lever)

– He was a formidable defensive post for the Nuggets for most of his career, but that nickname was always the one that stuck.

Poodle (Bill Willoughby)

– NBA basketball player and an adorable poodle? Completely incompatible.
How To Create A Rhyming Nickname?
There will always be a formula for you to find the most suitable nickname. Follow some of the following tips to create the right name for you.
Player's Name
One of the most common methods is to get creative and play around with your own real name. The best basketball nicknames for me usually revolve around myself. However, avoid overly typical names. For example, "Billy" replaces "William."
You can make variations by combining some other words, for example, "Billy Big Dog."
Player's Number
Your jersey numbers may change over time, but they should remain a historical part of your career. Make imaginative variations to have an appropriate nickname.
Basketball Terms
Play on words related to basketball like a dunk, dribbling or traveling, etc. We're sure you'll get some exciting names.
"Tall" Terms
Honestly, it's rare for short players to have their nicknames associated with the word 'tall.' Think of this name to people you know who are serious about basketball.
Team Colors
Just like the numbers, jersey colors are subject to change. However, they are still a great source of inspiration for great names.
Childhood Nicknames
Going back in time is also a good idea. But for those with weird childhood names, beware!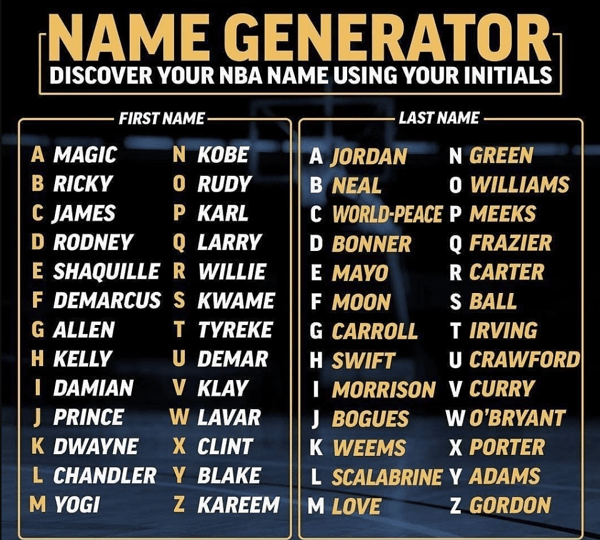 How to create a good basketball nickname.
If you can't think of any interesting names, don't worry; get the help of a basketball nicknames generator. They can create any basketball nicknames for girls and boys to your liking.
The Bottom Line
Basketball nicknames are not simply a name, but they also contribute to expressing the characteristics and personality of the owner. Think about your nickname more carefully because maybe one day you will become famous for it.