The Best Power Forwards In NBA History: All-Time Rankings
Scotttfujita.com is an informative blog for readers. The products in the article contain affiliate marketing links. We may receive a small commission when you make purchases through our links. You do not need to pay any additional fees for us. See our full disclosures
here
The National Basketball Association (NBA) is an attractive tournament and attracts the attention of a large audience. We were utterly swept up in their rhythm and versatility with just five players on the court. The power forward is an important position in both offensive and defensive end to bring victory to the team.
So, who are the best power forwards in NBA of all time? Let's continue reading the article below with Scott Fujita to answer this question.
Top 10 Best Power Forwards In NBA History
Although the power forward position is not flashy, there are still great players who have played here. Those stars have contributed to their squad reaching the NBA championship or having a brilliant season. Therefore, it would be remiss if we did not mention the greatest power forwards of all time.
Related: Best 3 point shooters in NBA
Which basketball players will be in the top 10 power forwards of all time? Explore below.
#1. Tim Duncan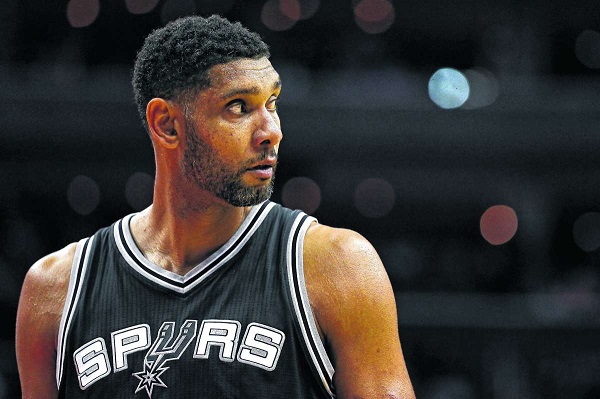 Tim Duncan 
Top achievements: 5x NBA titles, 2x MVPs, 3x Finals MVPs, 10x All-NBA, 8x All-Defensive 1st Team.
NBA rank: 5th in blocks, 6th in rebounds, 15th in scoring, 102nd in assists, 162nd in steals.
A star of steady form, Tim Duncan has contributed to the team's success from the first to the last stages of his career. In a two-decade career, this best PF of all time has led the San Antonio Spurs to five NBA Finals victories.
The only regret is that Duncan never received the Defensive Player of the Year award. But at the moment, no other power forward can deliver a defensive impact as powerful as his.
View more: 
#2. Karl Malone
Top achievements: 2x MVPs, 11x All-NBA 1st Team, 14x All-Stars, 3x All-Defensive 1st Team.
NBA rank: 2nd in scoring, 7th in rebounds, 11th in steals, 58th in assists, 69th in blocks.
Karl Malone is a low-maintenance star. Over his 17-year career, this 14-time All-Star has averaged at least 20 points per game and 10.3 rebounds. These numbers are the dream of many other power forwards in just one season, let alone 17.
If Malone can perform in the playoffs as well as he does in the regular season, owning one or two NBA rings is entirely possible. But the absence of a championship does not exclude him from this list.
#3. Kevin Garnett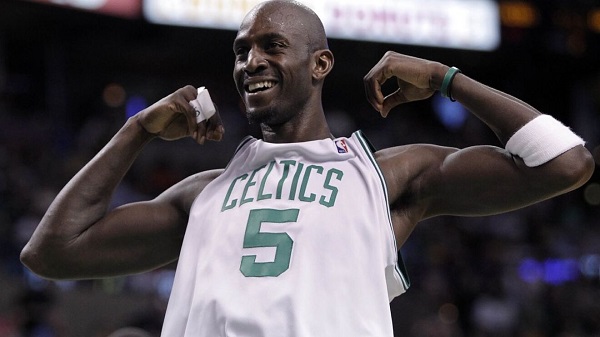 Kevin Garnett 
Top achievements: 1x NBA championship, 1x MVP, 9x All-NBA Teams, 15x All-Stars, 1x Defensive Player of the Year award, 9x All-Defensive 1st Team.
NBA rank: 9th in rebounds, 18th in scoring, blocks and steals, 52nd in assists.
Kevin Garnett was one of the players who laid the groundwork for the increasingly discredited game of today's modern NBA.
He dominated the table with an average of 12.4 RPG between 1999-2000 to 2007-08. The creation rate of this talented forward is also awe-inspiring. Garnett's defense and counterattack were outstanding as he led the defensive rebounds. And, of course, this guy is also an elite scorer.
But what makes him the most significant difference is his optimism and cheerfulness every game.
#4. Dirk Nowitzki
Top achievements: 1x NBA title, 1x Finals MVP, 1x MVP, 12x All-NBA selections, 14x All-Stars.
NBA rank: 6th in scoring, 26th in rebounds, 52th in blocks, 89th in steals, 150th in assists.
Dirk Nowitzki is a pioneer in revolutionizing the NBA. He has turned the power forward position into multitasking when he can shoot from long distances, pass the ball, and dribble.
The German legend is famous for his scoring ability and versatility. His signature one-legged fadeaway made its mark on the league history. He is also the only player to play 21 seasons for one team.
Nowitzki won his only NBA MVP in 2007. Then, in the 2010-11 season, he led Dallas to their only NBA championship.
#5. Giannis Antetokounmpo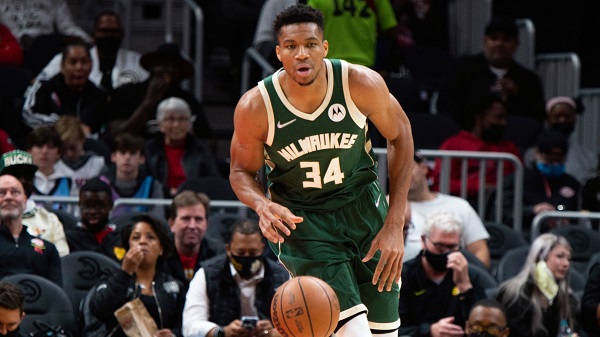 Giannis Antetokounmpo 
Top achievements: 1x NBA title, 1x Finals MVP, 2x MVPs, 3x All-NBA 1st Team, 5x All-Stars, 1x Defensive Player of the Year award, 3x All-Defensive 1st Team.
NBA rank: 150th in blocks, 217th in rebounds, 232th in scoring.
Despite his young age, Giannis Antetokounmpo's achievements are enough to put him on the list of top power forwards of all time. In 2020, the Greek Freak was in line with Hakeem Olajuwon and Michael Jordan for MVP and Defensive Player of the year at the same time.
Two consecutive MVP titles show the great potential of this guy. It is more impressive when he is only 26 years old.
With the NBA championship last season, the sky is Antetokounmpo's limit.
#6. Charles Barkley
Top achievements: 1x MVP, 11x All-NBA selections, 11x All-Stars.
NBA rank: 19th in rebounds, 26th in steals, 27th in scoring, 103th in assists, 126th in blocks.
Charles Barkley, the Round Mound of Rebound, is unique not only for his outspoken personality but also for his low dominance despite being 6ft 6 in height.
Thanks to his ability to score goals with irrational power, this lad possesses an explosive goal-scoring ability. Although he never reached the highest honor, he is still a mighty PF.
#7. Bob Pettit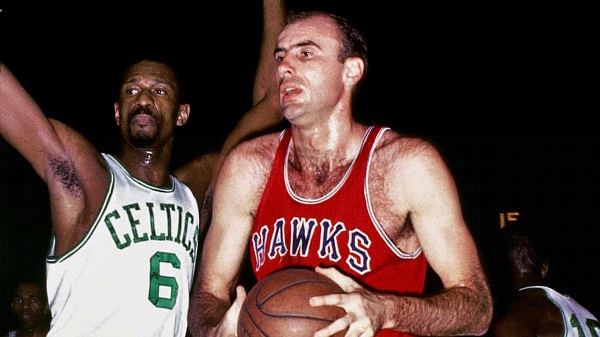 Bob Pettit 
Top achievements: 1x NBA championship, 2x MVPs, 10x All-NBA 1st Team, 11x All-Stars.
NBA rank: 18th in rebounds, 40th in scoring.
Bob Pettit is the first basketball player to reach 20,000 career points. The ability to score mid-range goals and deal damage of this power forward is awe-inspiring.
Pettit was the owner of the MVP in the 1958 NBA Finals after bursting with 50 points and 25 rebounds in the decisive game.
#8. Elvin Hayes
Top achievements: 1x NBA title, 6x All-NBA selections, 12x All-Stars, 2x All-Defensive 2nd Team.
NBA rank: 4th in rebounds, 11th in scoring, 24th in blocks.
Elvin Hayes is a strong card when it comes to defense. He is energetic and highly flexible.
He also had a significant hand with a trademark swing jump he would use when defended by taller players. Hayes was called the Biological Man because he was relentless in his efforts, rarely missing a game until the age of 38.
#9. Anthony Davis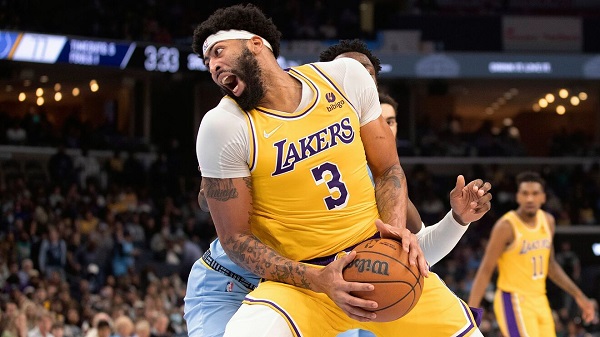 Anthony Davis 
Top achievements: 1x NBA title, 4x All-NBA 1st Team, 8x All-Stars, 4x All-Defensive.
NBA rank: 46th in blocks, 182nd in scoring, 185th in rebounds.
As soon as he joined the Lakers, Davis won his first NBA championship. This guy is the most effective support for LeBron James to form a good duo when competing. His performance at the NBA bubble was genuinely outstanding.
In the future, this guy can bring even more fear to the opponent, both offensive and defensive end.
#10. Kevin McHale
Top achievements: 3x NBA titles, 1x All-NBA 1st Team, 7x All-Stars, 6x All-Defensive, 2x Sixth Man of the Year awards.
NBA rank: 29th in blocks, 90th in scoring, 105th in rebounds.
Kevin McHale, the Boston Celtics legend, is a player who is very good at torturing opponents. His sharp elbows, long arms, and vague range of movements made the opponent unable to turn.
Historically, very few people have matched McHale's combination of transitions, including stepping up and down, stepping over, and stepping down a lot.
Frequently Asked Questions
If you have any questions regarding the best power forwards of all time, please continue reading this section.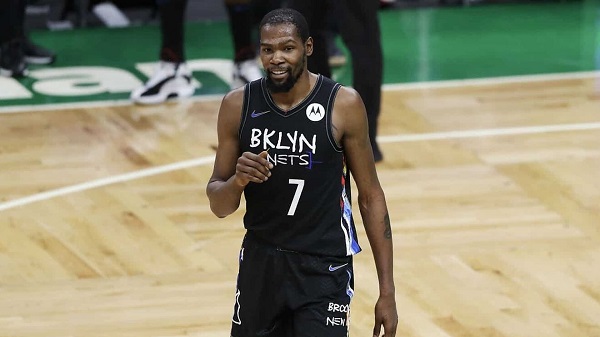 Kevin Durant 
What NBA Power Forwards Are Best In 2022-2023 Season?
As we become more focused on reality, the new NBA season is coming. If you want an overview of multiple positions, especially the power forward position, the list below will help you. We have compiled a list of the top power forwards in the NBA 2022-2023 season for you.
The list includes:
Giannis Antetokounmpo, Milwaukee Bucks.

The greatest power forward is currently none other than Giannis Antetokounmpo. The lad has averaged 30.2 points per game, 12.8 rebounds, and 5.1 assists in 21 postseason games. With the NBA championship title and the ability to guard multiple positions, no one deserves it more than Antetokounmpo.
Kevin Durant, Brooklyn Nets
Anthony Davis, Los Angeles Lakers
Zion Williamson, New Orleans Pelicans
Jayson Tatum, Boston Celtics
Draymond Green, Golden State Warriors.
Domantas Sabonis, Indiana Pacers.

Sabonis is an active guy with current stats of 20.3 points per game and 6.7 assists. While these numbers are still modest, this is the first season he has scored more than two long shots since the rookie season at Oklahoma City. His three-point shot is also a highlight.
Julius Randle, New York Knicks.
Pascal Siakam, Toronto Raptors.
John Collins, Atlanta Hawks.
Tobias Harris, Philadelphia 76ers.

Tobias Harris shines in the small forward position. Although his strength is not outstanding, he is still a formidable player. His regular-season offensive ability brings Harris to this list.
Kristaps Porzingis, Dallas Mavericks.
Aaron Gordon, Denver Nuggets.
Jaren Jackson Jr., Memphis Grizzlies.
Jerami Grant, Detroit Pistons.
Bojan Bogdanovic, Utah Jazz.
Miles Bridges, Charlotte Hornets.

Bridges is the Hornets ' secret weapon, with the true shooting percentage rising from 53.1% in the first two seasons to 62.5%. At the age of 23, his shooting ability can still go strong into the future.
Keldon Johnson, San Antonio Spurs.
Evan Mobley, Cleveland Cavaliers.
Robert Covington, Portland Trail Blazers.
Marcus Morris Sr., LA Clippers.
Jae Crowder, Phoenix Suns.
Rui Hachimura, Washington Wizards.
Patrick Williams, Chicago Bulls.
Marvin Bagley III, Sacramento Kings.
Jaden McDaniels, Minnesota Timberwolves.
Daniel Theis, Houston Rockets.
Darius Bazley, Oklahoma City Thunder.
Chuma Okeke, Orlando Magic.
Is Giannis A Top 5 Power Forward?
Yes, he is. And he will probably go even further in the future.
Final Thoughts
That's our list of the best NBA power forwards of all time. What do you think about them? Who is your favorite player? Don't forget to share your thoughts.
Thank you for reading!