What Is The Average Height Of NFL Player Based On Positions?
Scotttfujita.com is an informative blog for readers. The products in the article contain affiliate marketing links. We may receive a small commission when you make purchases through our links. You do not need to pay any additional fees for us. See our full disclosures
here
The National Football League (NFL) is a major sports league that significantly influences millions of Americans. We have gradually gotten used to images of big players, massive bodies, and a terrifying height. They have outstanding stamina and speed.
What is the average height of an NFL player? Based on the 2014 CNN survey, an average NFL player is 6 feet 2 in (1.88 m) tall and weighs 216 lb (98 kg).
To learn more about the average height of nfl player. Let's read on with Scott Fujita!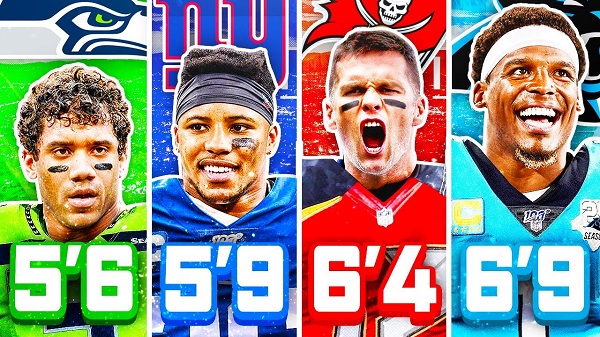 NFL players' average height.
The Average Height Of NFL Player In Different Positions
The average height of an NFL player is 6 feet 2 in with a weight of 216 lb. However, professional or college football players were not as tall in the past.
Professional football players could have been any man. The game's rules at the time forbade most substitutions, so the player seemed to have to be able to handle both offensive and defensive positions.
The salary at that time was also relatively low because the game's popularity was not too high. The players had to do extra jobs outside the league to earn extra income. Therefore, they are physically more prominent and robust than the average person, but their height is very modest.
As the league becomes more popular, its salaries for players also become much more competitive. Regulations and entry standards are also gradually changing. Now, only the most elite players can compete in the NFL.
With an average early-season salary of around $2.25 million, the NFL becomes a dream for high school and college players. Their body proportions also gradually changed. Most of the players are taller and more muscular.
In each position, players will have different requirements and rituals about height and weight to complete their tasks well.
View more:
NFL Quarterback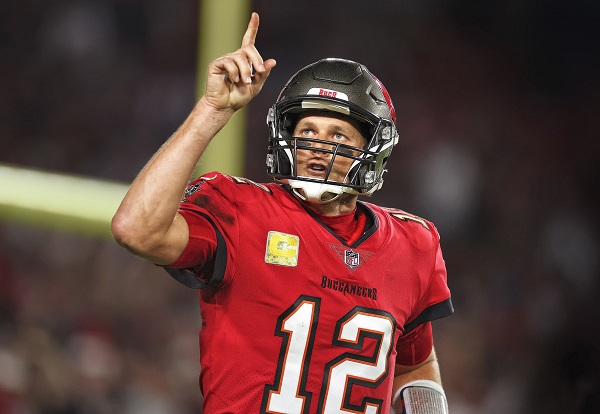 Tom Brady
Avg. Height: 75.43 in

Avg. Weight: 224.97 lbs
Taller quarterbacks will have an advantage in American and Canadian football. They will easily see large offensive and defensive linemen over the head while passing the ball or in a pocket.
The two most obvious examples are the Pro Football Hall of Famer Peyton Manning and former Dallas Cowboys player Tom Brady. Both of these great quarterbacks had an average height of 6 ft 5 in (1.96 m).
Even though Doug Flutie has won the Heisman Trophy at the college level, the franchises are still a little confused about him in the NFL Draft. At 5 ft 9 in (1.75 m), many consider Fluttie too short for this position.
Even so, a short quarterback has an outstanding balance. They quickly get under a tackle and avoid being covered better. The former Washington Football Team quarterback Eddie LeBaron said that short players could throw the ball higher than their arm's length. It will embarrass the defense to block.
A shorter quarterback also has a faster release time than a tall quarterback.
Running Back
Avg. Height: 70.73 in

Avg. Weight: 214.48 lbs
Running back is a favored position for players with a smaller body. Their short stature and low center of gravity make it difficult for opponents to handle effectively. They also easily evade behind the massive offensive line that troubled defenders in the first place.
Running backs under 6 ft 0 in (1.83 m) is much more common than players taller than 6 ft 3 in (1.91 m).
Standing 5 ft 8 in (1.73 m) tall, Former Heisman Trophy winner and Pro Football Hall of Famer Barry Sanders are prime examples of running backs. He does his job very well despite his short height.
Wide Receiver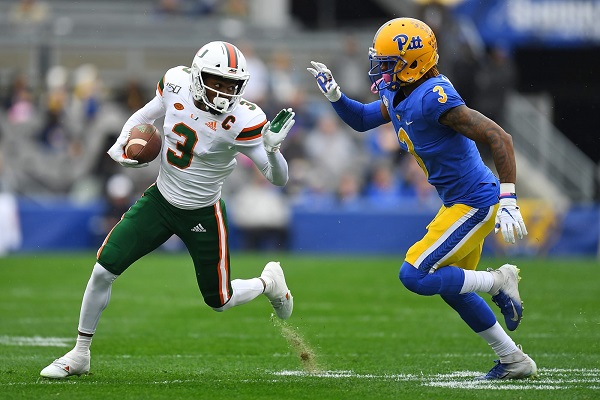 The wide receiver
Avg. Height: 72.40 in

Avg. Weight: 200.32 lbs
A wide receiver is a position that needs height. Tall players can move significantly higher than lower defensive defenders to catch high-throw passes. However, this advantage is not perfect when too tall players are often not agile or lack overall strength.
Tight End
Avg. Height: 76.54 in

Avg. Weight: 254.26 lbs
Tight ends need a massive body with tremendous height to block the opponent's passes effectively. The great size also gives them an advantage over WRs because TEs usually run shorter distances and don't lose strength.
Standard players are usually over 6 feet 4 (1.93 m) tall.
Defensive End
Avg. Height: 75.82 in

Avg. Weight: 278.99 lbs
Defenses that end in a 3–4 defense have an average height of 6′3 ″ –6′8 ″ and a weight of 285–315 lbs. They can block screen passes and are often positioned outside the offensive tackles for a sack.
Defensive And Offensive Linemen
Avg. Height: 76.75 in

Avg. Weight: 314.16 lbs
Offensive and defensive formations tend to be at least 6 ft 1 in (1.85 m) tall and often as tall as 6 ft 8 in (2.03 m) to be large enough to play their positions effectively. The exceptional height is an advantage for defensive midfielders, allowing them to knock out passes with outstretched arms.
Defensive Back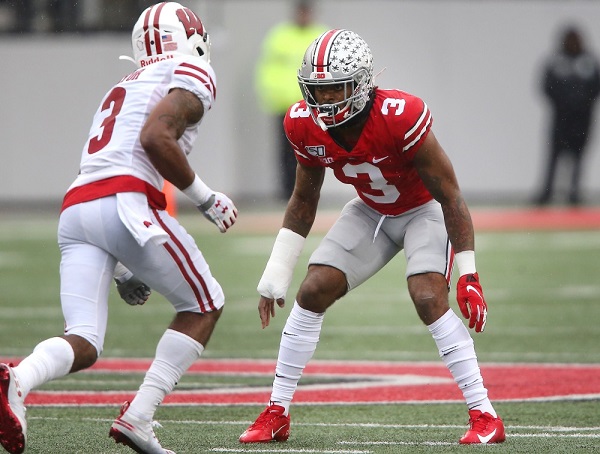 The defensive back
Avg. Height: 71.69 in

Avg. Weight: 200.10 lbs
In contrast, shorter defensive backs are used because of their more agile nature, as the ability to change direction instantly is a prerequisite for the position.
In addition, the positions, as well as the average height and weight, include the following:
Full Back – Avg. Height: 72.33 in and Avg. Weight: 244.43 lbs.

Lineback – Avg. Height: 74.04 in and Avg. Weight: 244.64 lbs.

Defensive Tackle – Avg. Height: 75.22 in and Avg. Weight: 308.97 lbs.

Kicker – Avg. Height: 72.19 in and Avg. Weight: 202.58 lbs.

Punter – Avg. Height: 73.77 in and Avg. Weight: 214.32 lbs.

Long Snapper – Avg. Height: 74.48 in and Avg. Weight: 243.76 lbs.
Frequently Asked Questions
To learn more about the average football player height, read below.
Is 6 ft 5 in A Good Height For NFL Players?
6 ft 5 in is a perfect height. Any male 6 ft 3 in or more is considered very tall and is significantly taller than 95% of American men. The average size of American men ranges from about 5 ft 9 in to 5 ft 10 in.
What NFL Position Is The Tallest Player?
The offensive linemen are the tallest professional football players in the lineup. The running backs are the shortest NFL players on the roster.
Who Is The Smallest Tight End In NFL History?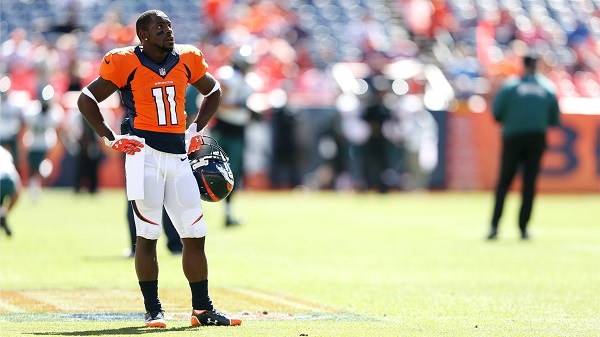 Trindon Holliday
At 5 ft 5 in (1.65 m), Trindon Holliday is the shortest player in the NFL in 25 years. Holliday had a difficult time at the start of his football career.
Even so, his speed is not to be underestimated. Holliday is a familiar face in national running competitions, starting as a sprinter. This guy could have shined more in athletics but decided to play football for LSU.
Although he was pretty small, no one could keep up with Holliday. He decided to join the NFL Draft after graduating from LSU. In the sixth round of the 2010 Draft, the Texan drafted this speed demon as a kick/punt return.
Check out his highlights here.
What NFL Position Is The Heaviest Player?
The heaviest NFL players are the nose tackles, who have an average BMI of around 40.50.
End defenders, who need some speed to dash into midfield, are much lighter, with a typical BMI of 33.83. In college, I-A Division defenders had a standard weight of about 250 pounds and a BMI of 31.2.
What Is The Weight Of The Average Player For College Football?
There's no need to be as big as a pawn or as fast as a back runner.
The average college runner weighs about 220 pounds and has a BMI of 28.2. At the NFL level, that BMI rises to approximately 31.34. College footballers weigh about 240 pounds with a typical BMI of 29.2. The tight-end NFL had an average BMI of about 30.62.
What NFL Team Has The Tallest Players?
The Minnesota Vikings lead with the tallest players in the league while the Patriots are bottom of the table. Quite interestingly, the Eagles led the NFL last year but now find themselves fourth overall.
Final Thoughts
Football is a demanding sport, and you need to have a standard body in terms of health, weight, and height to compete well. Hopefully, the statistics that we have given have somewhat helped you choose the correct position.