Who Is the Highest-Paid Soccer Player? All Things You Need To Know
Scotttfujita.com is an informative blog for readers. The products in the article contain affiliate marketing links. We may receive a small commission when you make purchases through our links. You do not need to pay any additional fees for us. See our full disclosures
here
Football is one of the most attractive sports today. The proof is that it has been dubbed the "king sport." Besides bringing you eye-catching soccer matches, this sport also carries a massive source of income for football players.
You may wonder, "Who is the highest-paid soccer player?" So, without wasting any more time, let's answer this intriguing question with Scott Fujita.
Who Is the Highest-Paid Soccer Player?
#12. Toni Kroos 
Club: Real Madrid.
Average Annual Salary: $22 Million.
Toni Kroos is considered one of the greatest midfielders of his generation. However, according to many rumors, this player will retire when his contract expires at the end of next season.
The German player has had a brilliant career that has allowed him to earn millions and win the 2014 World Cup and multiple Champions Leagues.
#11. David de Gea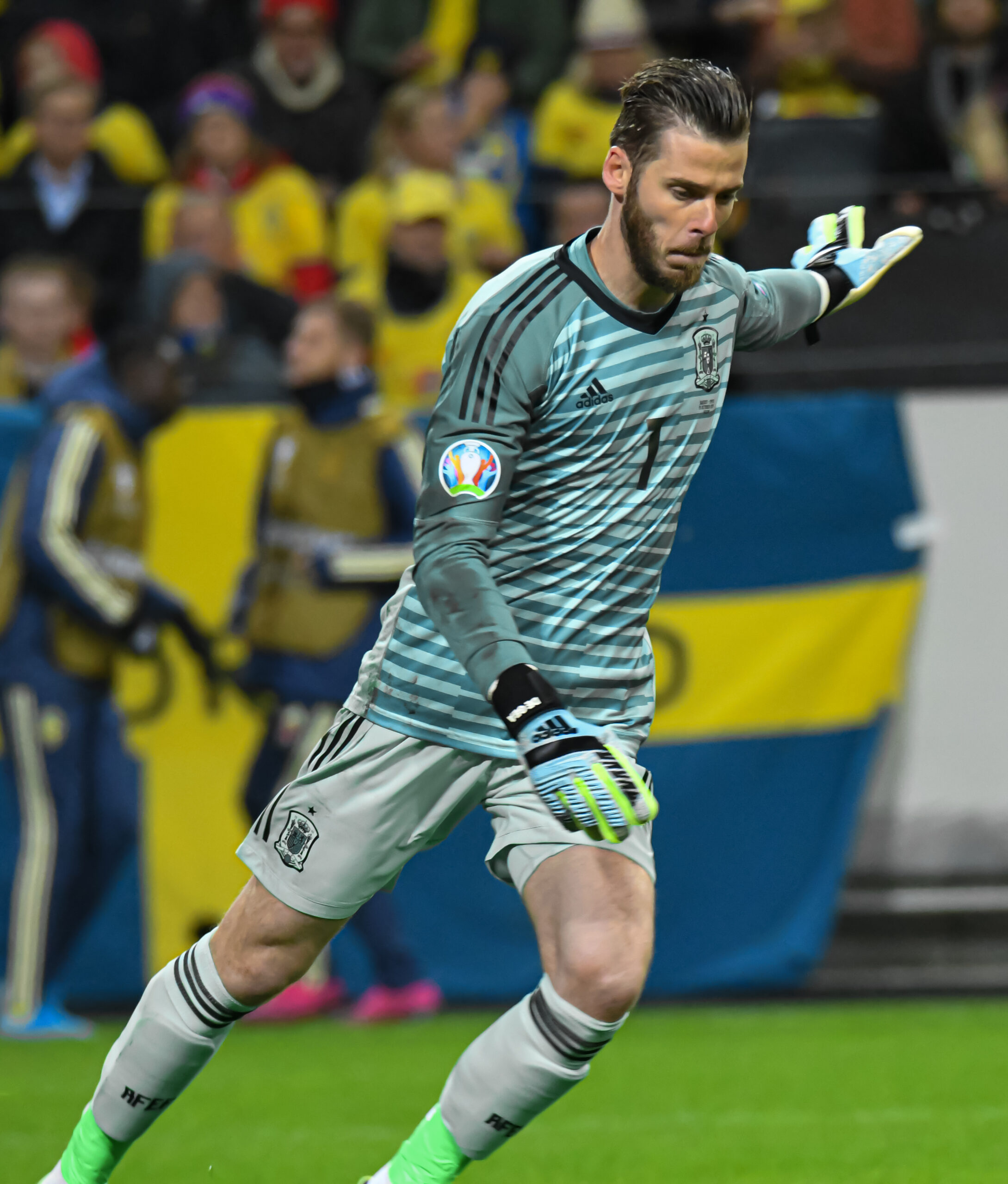 David de Gea
Club: Manchester United.
Average Annual Salary: $23 Million.
This keeper of the Manchester United club was considered one of the best keepers in the world but has since endured one streaky few years. He is still a world-class player nowadays, which is reflected in his massive salary.
This player has one year remaining on the contract. Whether David de Gea signs an extension or continues depends on Erik Ten Haag's opinion, the new manager. This player has not exactly been in sparkling form whenever he has made his team, either.
#10. Erling Haaland
Club: Manchester City.
Average Annual Salary: $24 Million.
Man City's new signing comes with great expectations after they signed Erling Haaland, one of the big names in the football world. It will not be his first taste of Man City life. The reason is that his dad played for the Citizens in the 2000s.
Fans and lovers hope this player can replicate the goal-a-game record from Borussia Dortmund in the Premier League. If this is the case, Manchester City can dominate for the following decade.
#9. Kevin de Bruyne
Club: Manchester City.
Average Annual Salary: $24 Million.
This player is considered one of the world's best players right now, which is reflected in his hefty wage packet. This Belgian midfielder signed an extension contract last year, meaning he remains loyal to Manchester City until 2025.
This contract extension will cost the Citizens around $24 million annually, while the exact figure is unknown.
#8. Mohamed Salah
Club: Liverpool.
Average Annual Salary: $26 Million.
The Liverpool club signed Mohamed Salah on a new 3-year contract at the beginning of July, making him one of the highest-paid players in this club's history.
This salary is well-deserved, after impressive 156 goals in 254 matches in his time at Anfield. This salary is expected to continue to increase. This player will become more critical than ever in this season after the departure of Sadio Mane. Hopefully, he will cope.
#7. Eden Hazard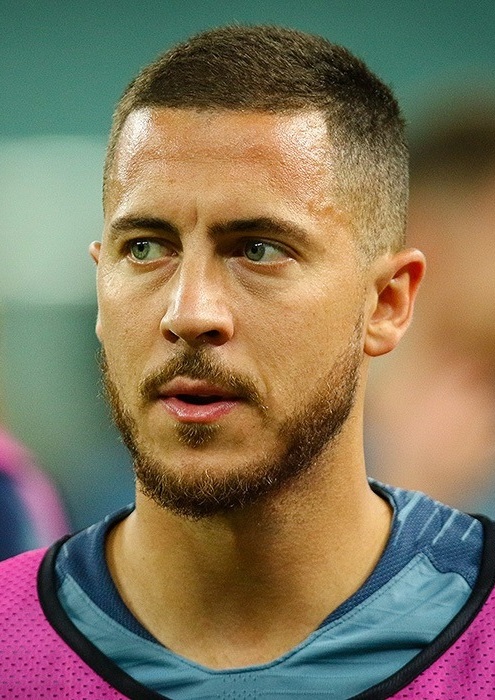 Eden Hazard
Club: Real Madrid.
Average Annual Salary: $26 Million.
Real Madrid rivals only Man United regarding paying footballers huge wages but fail to get the most out of them. 
Hazard has spent most of his time at Real Madrid in the treatment room since joining in 2019 after leaving Chelsea.
#6. Andres Iniesta
Club: Vissel Kobe.
Average Annual Salary: $31 Million.
Many people think that this player has retired, but he is not. While Xavi, his great teammate, currently manages Barcelona, Andres Iniesta is a shining defender in Japan.
Since starting to play for the Vissell Kobe team in 2018, this player has won the Japanese Super Cup and the Emperor's Cup with the new club. He is currently 37 years old and may retire at 40.
#5. Oscar
Club: Shanghai Sipg.
Average Annual Salary: $34 Million.
Oscar started competing for China in 2016 while still at the peak of his career has raised many eyebrows.
But many estimates suggest that the Brazilian earns at Shanghai more than three times more than he would get if he'd done at the Blues. 
Although this player may have lost a more top-notch career, his form has always been a good player and helps him make a lot of money.
#4. Cristiano Ronaldo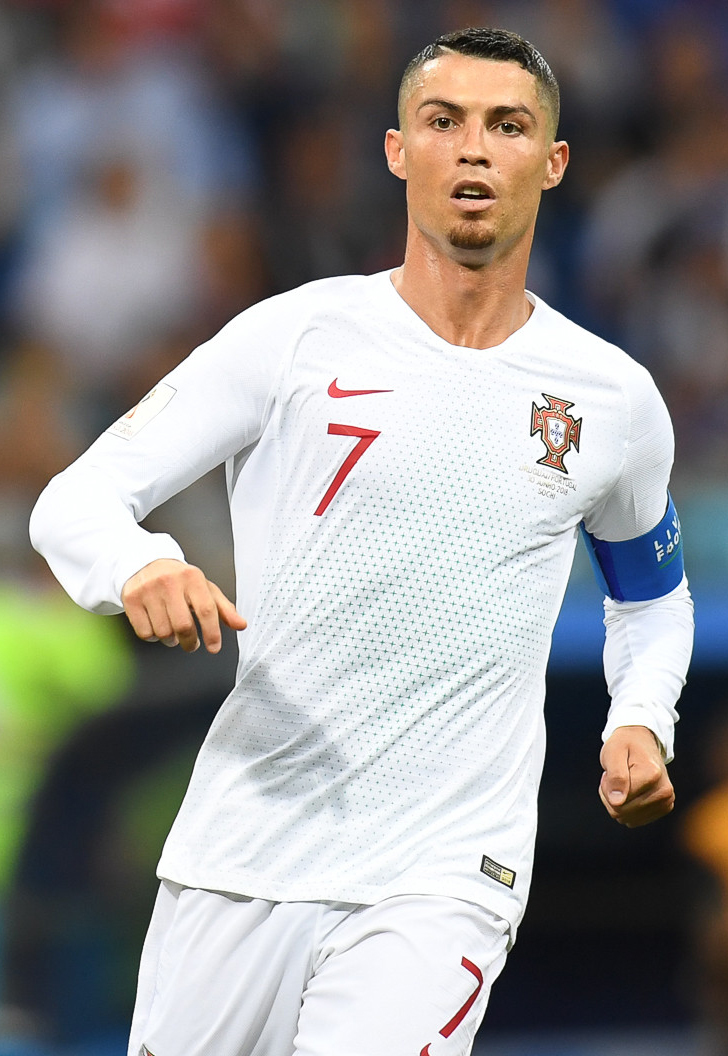 Cristiano Ronaldo
Club: Manchester United.
Average Annual Salary: $36 Million.
CR7 became the highest-paid player in Premier League history when he signed a two-year contract with his former club Manchester United in 2022.
He has returned to Manchester United after more than ten years with Real Madrid and Juventus. Nowadays, Cristiano Ronaldo is the fourth highest-paid player worldwide despite being 37 years old.
#3. Neymar Jr
Club: PSG.
Average Annual Salary: $36,5 Million.
Neymar has consistently been in the top 10 or 5 best players in the world over the past decade. 
This outstanding Brazilian player signed a contract with PSG last summer and will be loyal to the Paris team until the summer of 2025 with an annual salary of $36.5 million.
#2. Lionel Messi
Club: PSG.
Average Annual Salary: $41 Million.
Second place is reserved for arguably the best player in the history of football. 
Even at the age of 34, this player has always been one of the top 5 highest-paid players in the world. He became a free agent after leaving Barcelona in the summer of 2022.
He joined PSG not long after leaving Camp Nou with an offer of an annual net salary of $41 million.
#1. Kylian Mbappe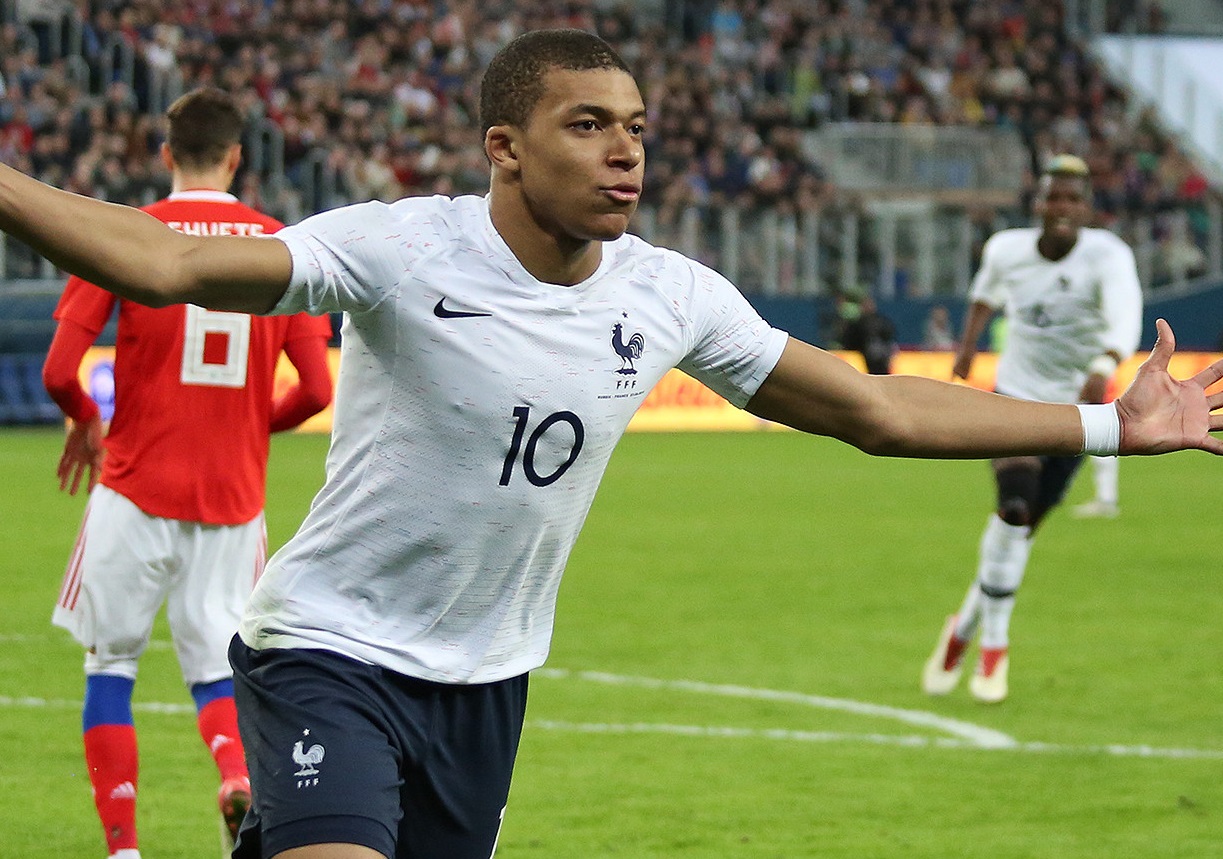 Kylian Mbappe
Club: PSG.
Average Annual Salary: $62 Million.
Kylian Mbappe is the 3rd member of the PSG club on this list. With an annual net salary of $62 million, he became the highest-paid player in the world when he signed for PSG.
How Do Soccer Players Get Paid?
You've got the answer to, "Who is highest paid soccer player?" It's time to learn about possible ways of getting paid for a soccer player.
Club Team Contracts
The primary source of income for soccer players comes from their contracts with the club team.
The best players in the world can get dozen of millions of dollars a year, while the lower-level players can earn only a few thousand dollars annually.
Top players like Kylian Mbappe, Lionel Messi, Neymar, and Cristiano Ronaldo are all making tens of millions of dollars just on the salaries their team pays them. 
These players play for elite teams worldwide, so they get money for the standard schedule and other leagues playing. Soccer has no salary cap, making it a bidding war between the richest clubs to own top players.
Bonuses
Performance bonuses are one of the essential parts of contracts for different soccer player types. It allows teams to deliver a little less money to their players, while players can earn their money by gambling on themselves. 
Although it sometimes works out well for individuals, it can burn players if they suffer an injury or underperform.
National Team Payment
Playing for the national team is the pride of any soccer player. But in addition to getting pride, these players receive money from those plays.
In most cases, top players won't make much money compared to contracts with their clubs. As a result, many top players will not join international tournaments unless necessary. They are more valuable to their club team and must stay healthy to compete.
Regarding players without major contracts, playing for the national team contributes mainly to their income. They will receive top-level training facilities, food, transportation, etc. while playing for their national team.
Endorsements
Top soccer players have always gotten various endorsement opportunities. 
They have vital sponsors that pay them millions of dollars, but countless smaller endorsement deals are available for those wanting to capitalize.
Although every club has one specific deal with the clothing manufacturer, their players can still wear their own cleats and other items off the pitch. 
For instance, Lionel Messi has an agreement with the brand Adidas, but FC Barcelona, his club, is endorsed by Nike.
Advertisement Deals
Soccer can be reached by many different demographics, allowing for various marketing opportunities for the top players. 
For example, it might be a deal with a beverage company, a restaurant, or a company selling watches.
Advertisement deals are not only available to top players. Many smaller options are still available at a regional, national, and worldwide level.
Appearances
A top soccer player can get an offer to appear in an event or speech, allowing them to get a lot of money. These appearances must be made outside working time with the national team or a club.
FAQS 
Who Is Richer Messi or Ronaldo 2022?
Messi's salary is currently higher. So there's a good chance he's richer.
Who Is the Highest Paid Female Soccer Player in 2022?
Chelsea's Sam Kerr is now considered the top earner in the women's soccer game, earning around £400,000 a year.
Who Is the Most Loved Football Player?
It is Lionel Messi, who has a very respectable reputation and is loved by fans.
Who Is the God of Soccer?
He is Diego Maradona.
Who Is the #1 Soccer Player in the World?
The answer is none other than Lionel Messi.
The Bottom Line
Above are the top 12 candidates for "Who is the highest paid soccer player in the world?" Hopefully, this article was helpful to you!