What Is RPI In Basketball? How To Calculate RPI
Scotttfujita.com is an informative blog for readers. The products in the article contain affiliate marketing links. We may receive a small commission when you make purchases through our links. You do not need to pay any additional fees for us. See our full disclosures
here
There is competition for the top spot in any sport, and basketball is no exception. To gauge a team's true potential, you'll need to keep a few metrics in mind. RPI is one of them.
So, what is RPI basketball? Let's explore this article with Scott Fujita to have a more in-depth look at it.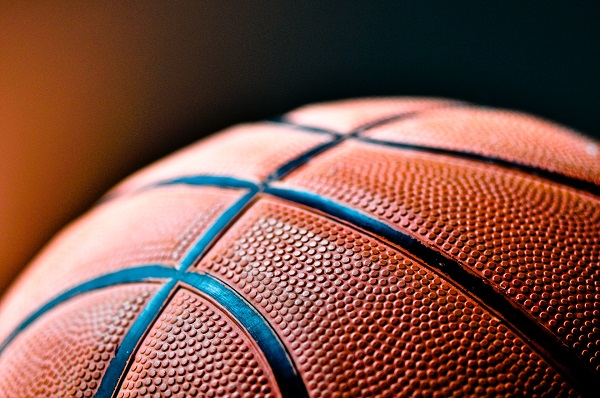 A basketball
What Is RPI In Basketball?
What does RPI mean in basketball? The rating percentage index, also known as the RPI, is a specialized unit for ranking a team based on its match results and strength of schedule.
The NCAA uses this ranking system for many sports, such as basketball, baseball, volleyball, and hockey.
RPI has been used in calculations from 1981 until 2018 to find potential seeds for the NCAA Division I men's basketball tournament. The women's league has also used this unit from 1982 until 2020.
RPI does not function as an official tiebreak. However, you can still rely on it to determine the potential and gauge the strength of a sports team.
How To Calculate RPI In Basketball?
The formula that people use to calculate a team's RPI is as follows:
RPI = (WP * 0.25) + (OWP * 0.50) + (OOWP * 0.25).
We can see that 3 main factors determine a particular ranking. To understand the calculation, you need to analyze each element in this formula.
WP is the team's percentage of wins against Division I opponents, accounting for 25%. Outside matches will not be considered valid.
Home wins will be counted as 0.6, neutral wins will count as 1.0, and away wins at 1.4. Otherwise, the losing team will receive the corresponding deduction.
OWP indicates the percentage of the opponent's opponent's victory in Division I or strength in the schedule. It makes up 50% of the formula.
OOWP makes up 25% of the formula. It refers to the opponent's win rate. Results are only valid for Division I teams.
Both OWP and OOWP include the strength of schedule (SOC). So, SOC accounts for ¾ of the RPI calculation and is an essential parameter in the calculation.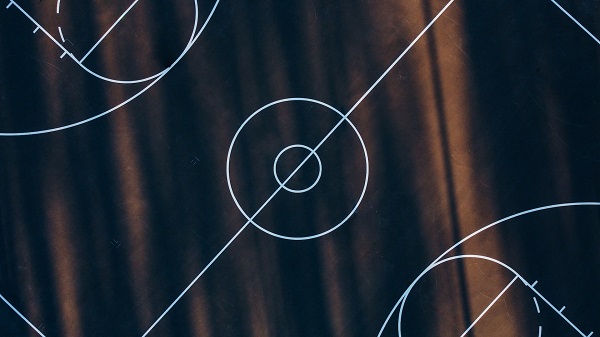 A basketball court
Advantages And Disadvantage Of RPI
Although RPI was once very popular for a long time, people stopped using it and switched to a different parameter. Its concept revolves around winning percentages only.
To get a more comprehensive view of this indicator, let's analyze its strengths and weaknesses.
Advantages
The most significant benefit of RPI is the ability to rank and evaluate the performance of each team. A team with an RPI rating of 15 will undoubtedly be much better than a team with a rating of 125.
Thanks to this, the audience can follow and grasp the performance of each team through the stages.
If you use it properly, RPI can provide much helpful information. Teams with high RPI also depend on their opponents and the league they participate in.
Middle school teams will have much lower RPI rankings than teams in the leagues. So, if you find a group that ranks high in the intermediate division, they are a formidable opponent.
Another way to evaluate a team is to combine the RPI with a team's profile. Their opponents are strong teams if they have high rankings but bad records.
If a team has continuous wins but a low RPI ranking, they have met weak opponents. These teams will quickly fail when entering the official tournament.
Disadvantages
Even so, RPI still has apparent disadvantages. The most important thing is that this index does not determine the team's ability to win.
Long-time basketball players or spectators will be interested in this issue. The strength of a team is also reflected in whether they can win the victory with a difference compared to the opponent.
Another disadvantage of RPIs is that they measure metrics beyond a team's control. A mid-tier team won't rank too high. In contrast, teams participating in conference tournaments will quickly raise their RPI.
The NCAA typically relies on the RPI for seeding for each tournament. So, this inadequacy can confuse rankings and cause some problems.
What Is NET & How Is It Different?
In the summer of 2018, Division I Men's Basketball Committee, the National Association of Basketball Coaches, and Google Cloud Professional Services discussed. This discussion introduced a new rating system, the NCAA Evaluation Tool (NET).
This ranking model is tested on a machine learning model through the 2017-18 season results. Its effect is to predict the outcome of the matches.
The NET system is optimized after each use to improve its formula to be as accurate as possible.
NET's most considerable improvement is adding more components than winning percentages. This system is concerned with the SOC, the quality of the match, the effectiveness of defense and attack, and the position of the game.
How Are The NET Rankings Used?
The most crucial role of the NET system is to assist in setting up the team's profile. You can follow the NET rankings for both the men's and women's basketball teams on NCAA.org and NCAA.com.
Match quality is sorted based on the opponent's NET rating and game position. This rule applies to the fourth season of 2021-23 and uses a quadrant system.
Quadrant 1:

1-30 for Home, 1-50 for Neutral, 1-75 for Away.

Quadrant 2:

31-75 for Home, 51-100 for Neutral, 76-135 for Away.

Quadrant 3:

76-160 for Home, 101-200 for Neutral, 135-240 for Away.

Quadrant 4

: 161-353 for Home, 201-353 for Neutral, 241-353 for Away.
When selecting seeds for NCAA tournaments, Quadrant 1's wins and losses in categories 3 and 4 will be significant.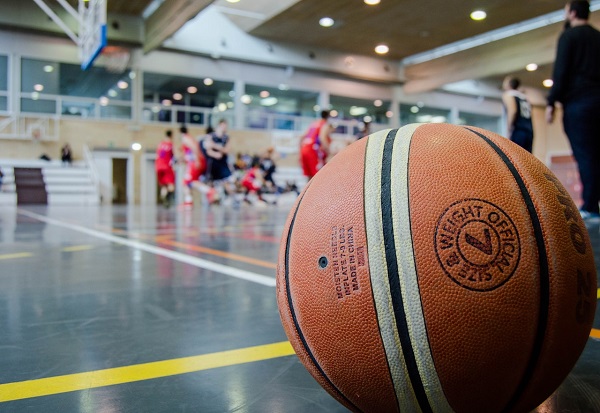 Frequently asked questions
FAQs
If you have any questions regarding RPI, please find the answers here.
Is A Higher Or Lower RPI Better?
It depends. One of the most weighted categories is the winning percentage of the team. So, your RPI will be better if your opponent's performance is good. It doesn't reflect the team's ability.
How Often Is RPI Calculated?
It is common to calculate the RPI immediately after each match.
This system is based on the match schedule, so the stats will constantly change as soon as the team finishes playing.
A team's RPI can even change even when they're not competing. If their opponent just finished the match, the result will be recalculated.
Is A High RPI In Basketball Good?
Since the RPI is the ranking to sort the team's position in the tournaments, the higher your stats, the higher the rank will be.
What Is The Highest RPI Team In Basketball Now?
So far, the Kansas Jayhawks are the team with the highest RPI at 0.6607. They won 34 matches and lost six games.
What Is The Lowest RPI Team In Basketball Now?
The IUPUI Jaguars have the lowest RPI for the 2021-23 season, with 0.3303. They have lost 26 matches and won only three games.
Conclusion
What is basketball RPI? The RPI is a percentage rating with the purpose of ranking teams according to match results and the strength of their opponents, also known as the strength of the schedule.
Although this system was once popular, it still has some disadvantages. People have replaced it with the NET system to have a more objective view.
However, learning more about RPI still helps us somewhat assess a team's strength in the tournament.