Is Killer Inside The Mind Of Aaron Hernandez?
Scotttfujita.com is an informative blog for readers. The products in the article contain affiliate marketing links. We may receive a small commission when you make purchases through our links. You do not need to pay any additional fees for us. See our full disclosures
here
On June 26, 2013, the country awoke to the image of a star player from one of the NFL's model clubs being led out of his home by cops.
Later that day, Aaron Hernandez, a tight end for the former New England Patriots, was charged with Odin Lloyd's murder, whose corpse had been discovered six days previously near Aaron Hernandez's residence.
To know more about this football player and his story, keep reading with Scott Fujita!
Aaron Hernandez – The Second Son Of Dennis Hernandez and Terri Valentine-Hernandez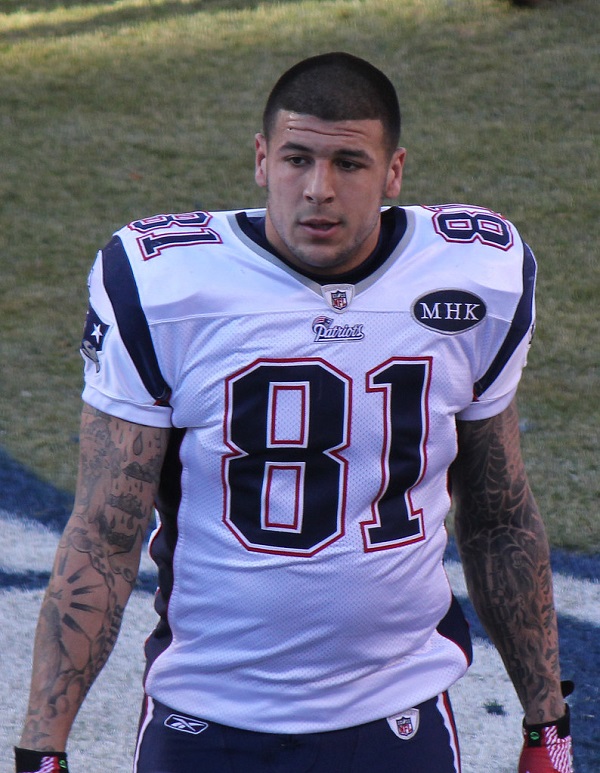 Aaron Hernandez
Aaron Hernandez was the New England Patriots tight end, who achieved All-American awards at the University of Florida and proved himself a great NFL tight end.
Related: Best tight ends of all time
In June 2013, he was charged and arrested with the first-degree murder of semi-pro football player Odin Lloyd, which ended his promising future.
Aaron Hernandez was charged in May 2014 with two murders stemming from a drive-by shooting in 2012. In April 2015, he was found guilty of first-degree murder in the Odin Lloyd case.
On April 19, 2017, he committed suicide in his prison cell just days after being cleared of the 2012 murder allegations.
Hernandez committed suicide in 2017 while serving a life sentence for the 2013 murder of his buddy, Odin Lloyd. Just days before his death, he had been cleared of most counts in a different double-murder case.
Following Aaron Hernandez death, a court overturned his murder conviction. Convictions should be overturned if the defendant dies before an appeal can be considered. Hernandez has a small daughter, Avielle, born in 2012 to Shayanna Jenkins-Hernandez.
Aaron Hernandez wife spoke up for the first time since the publication of a documentary series about his life over two years after he committed suicide in his jail cell.
In an interview with "Good Morning America" on Wednesday morning, Hernandez's girlfriend, Shayanna Jenkins, said she had no idea the late New England Patriots tight end was bisexual.
Later, it was found that the football player had an enhanced version of CTE, a degenerative brain disease.
Early Years And His College
Dennis SanSoucie, a football player at Bristol Central High School in Connecticut, said that he and Hernandez had "an on-and-off relationship from the seventh grade through the junior year of high school".
"It was like meeting your twin brother when I met Aaron." It was hilarious how similar we were. We both have a 'cheesy smile,' and we're all pleased. SanSoucie stated, "He used to be able to make everyone laugh".
Denis Sansoucie has proved that Aaron Hernandez was a funny and friendly guy at highschool.
Aaron Josef Hernandez was born in Bristol, Connecticut, on November 6, 1989. He played ball for an AAU team and Bristol Central High School, coached by Geno Auriemma, the women's coach at the University of Connecticut. Still, he was destined for gridiron glory.
After guiding his team to the 2006 Central Connecticut Conference Southern Division Championship, he was named first-team All-State. His senior year was tarnished by the tragic loss of his father, complications arising from regular hernia surgery.
Aaron Hernandez rose to prominence at the University of Florida as a standout tight end. He was a strong blocker at 6'2″ and 245 pounds, but he also had a wide receiver's soft hands and breakaway pace.
He was an excellent pick All-American for the National Championship-winning 2008 squad and a consensus All-American the following year. His 111 receptions throughout three college seasons set a school record for tight ends.
Despite his evident potential, NFL organizations were hesitant to choose Hernandez because he had previously admitted failing a drug test. 
Many teams were also concerned about his ties to gang members from his neighborhood back home. In the 2010 NFL draft, he was taken in the fourth round by the New England Patriots with the 113th overall pick.
NFL Career Of Hernandez Football Player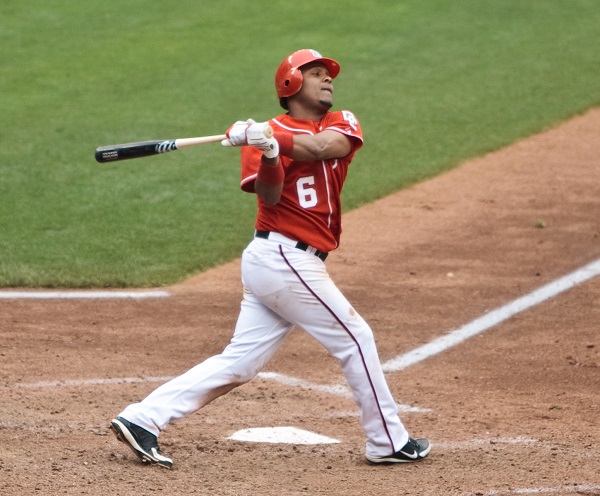 Hernandez Plays Football.
Aaron Hernandez, the NFL's youngest player when the 2010 season began, showed right away that he could flourish at the highest level of the game.
With 45 receptions, he established a franchise rookie record for tight ends, guiding the Patriots to a 14-2 record and an AFC Championship appearance.
Aaron Hernandez paired up with fellow tight end and 2010 draft selection Rob Gronkowski to lead an unbeatable New England Patriots attack.
The tandem is combined for 24 touchdowns and 2,237 regular-season receiving yards. After that, they lost in Super Bowl XLVI to the New York Giants. In August 2012, Aaron Hernandez was given a five-year long-term deal.
Daniel De Abreu And Safiro Furtado
Safiro Furtado and Daniel de Abreu, two immigrant cleaners from Cape Verde, were killed in a drive-by shooting in Boston around a year before Odin Lloyd died.
There was no immediate connection to Hernandez at the time. Officials connected Lloyd's death to this case after he died.
Former acquaintance Alexander Bradley said Aaron Hernandez killed him in the face during an altercation at a Miami strip joint and cautioned him not to talk about the killings.
Prosecutors thought Bradley was a witness because Hernandez was enraged. After all, Daniel de Abreu spilled a drink on him. Bradley later sued Aaron Hernandez, who finally agreed to a settlement in 2016.
Aaron Hernandez was acquitted of the double murder in 2017. His defense team, including famous lawyer Jose Baez, claimed that he was singled out because he was a former NFL player.
Odin Lloyd Murder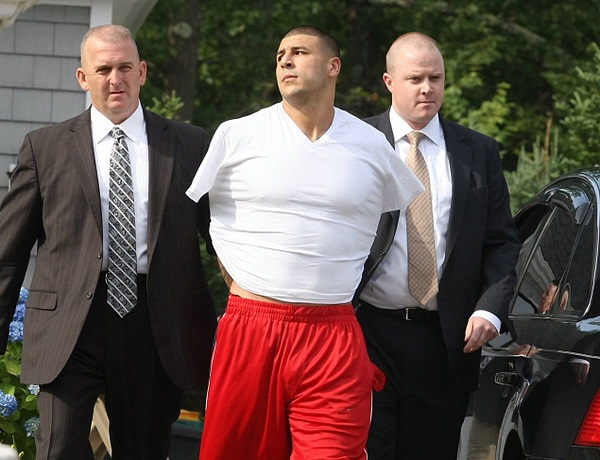 Hernandez Admitted To Shooting Odin Lloyd.
Odin Lloyd, a semi-pro football player, was found dead in an industrial park a mile from Hernandez's estate in North Attleborough, Massachusetts, on June 17, 2013. Police immediately linked the evidence to Aaron Hernandez, although the NFL star destroyed his mobile phone and security footage from his house. 
Odin Lloyd was dating Shaneah Jenkins, Hernandez's fiancee Shayanna Jenkins's younger sister. Aaron Hernandez was taken in handcuffs from his residence on June 26 and charged with first-degree murder and five weapons offenses. 
Less than two hours after his arrest, the Patriots announced his release, and Hernandez's corporate sponsors quickly dumped him. 
The existence of the Altima at the time of the shooting was revealed by surveillance at the industrial park, and another film from Aaron Hernandez's residence showed him going with a pistol shortly afterward.
In addition, the same.45-caliber casings seized at the Odin Lloyd's murder site were also located in Hernandez's leased automobile and condo.
Meanwhile, new claims against Aaron Hernandez have surfaced. He was being probed in a drive-by shooting from the previous summer after a Florida man accused him of discharging a firearm that caused him to lose an eye. 
Hernandez's Trial And His Suicide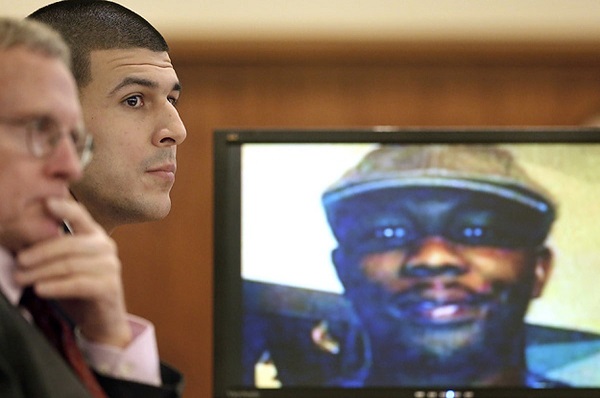 He Went On Trial In 2015.
In January 2015, Aaron Hernandez's trial went on for the murder of Odin Lloyd. Hernandez's trial took more than two months to complete. Hernandez was convicted guilty of first-degree murder on April 15.
Before making their judgment, the jury deliberated for six days. Hernandez was in prison without the possibility of release for his offense under Massachusetts law.
Hernandez was acquitted of two counts of murder on April 14, 2017, in Furtado and Daniel De Abreu's July 2012 drive-by shooting outside a Boston nightclub.
Hernandez appears to have committed suicide a few days later, on April 19, 2017. He was discovered in his detention cell hanging from a bedsheet and could not be resuscitated.
Final Thoughts
Aaron Hernandez was convicted of the crime and sentenced to life in prison without the possibility of release. He committed suicide in his jail cell two years later.
As you can see, this gifted but troubled player, who was once on the verge of a great NFL career, now finds himself facing the potential of a life behind bars. 
If you want to read more helpful information about sports, please visit us at Scott Fujita.
Thank you for reading!